Estimated Reading Time: 5 Minutes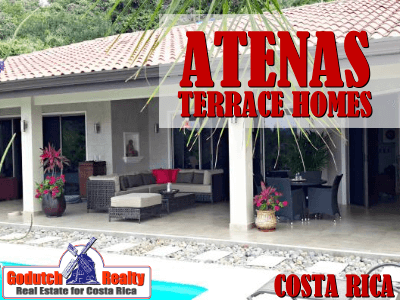 Did you know that we are the ultimate solution for terrace homes in Atenas? By we, I mean GoDutch Realty, your preferred real estate company in Atenas. Ever thought that a terrace home in Atenas would be your choice?
Last March, I did a blog on terrace views but this time I'd like to show you how incredible your terrace can look like.
I was looking at our inventory of terrace homes in Atenas. I see quite a few homes with a great potential for turning the terrace into an incredibly nice living space.  But before we go there, let me show you a sample of what homeowners have done with their terrace. The bad part: this home is not for sale.
Marian, our Atenas agent, took some pictures of a home that has a nice terrace. Here the owners turned it into an incredibly cozy living/dining room. This terrace even has a fireplace for those chilly December evenings.
Atenas offers the best climate in the world, but you already know that. When living in the best climate in the world, you want to have the best terrace in the world. We have homes in inventory that have terraces of different shapes and sizes.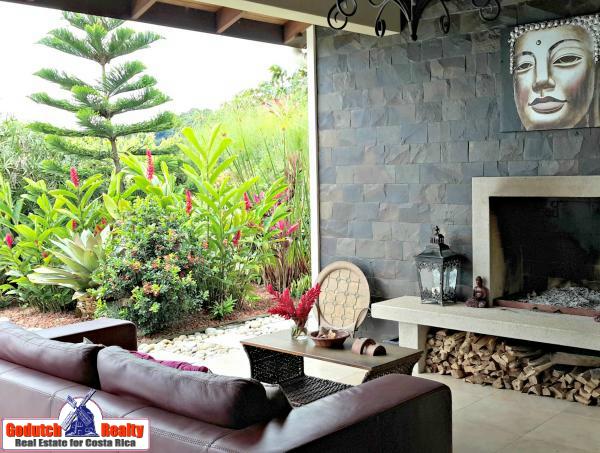 Why a terrace?
Most terrace homes in Atenas that we have to offer are built for the views. That means that they have the view that you can best enjoy from the terrace. Those views are often of a valley, a mountain, a flower garden, or maybe a pool. Don't you want to enjoy those views comfortably?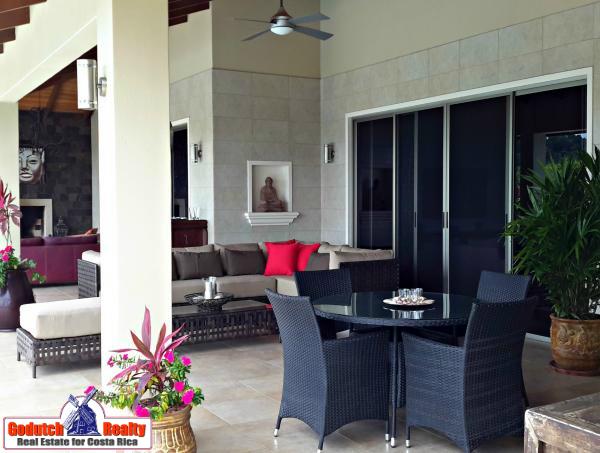 Lots of homes in Atenas have 1/3rd of their under roof construction space used for the terrace. Any idea why that would be? I do!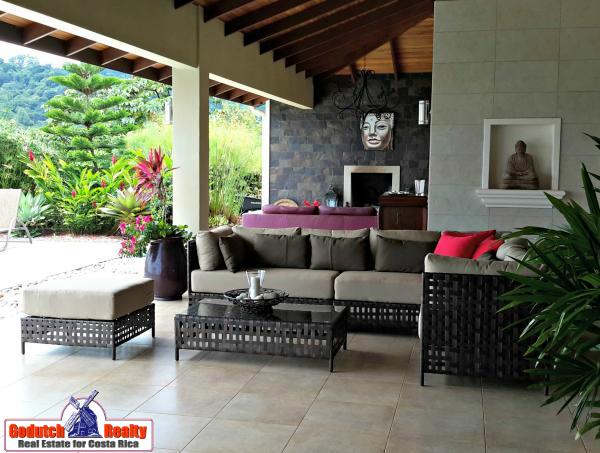 In a climate such as Atenas', you will be living more outside than you will inside. I live in Escazu, where the climate is not that perfect all year round and my terrace looks like a living room.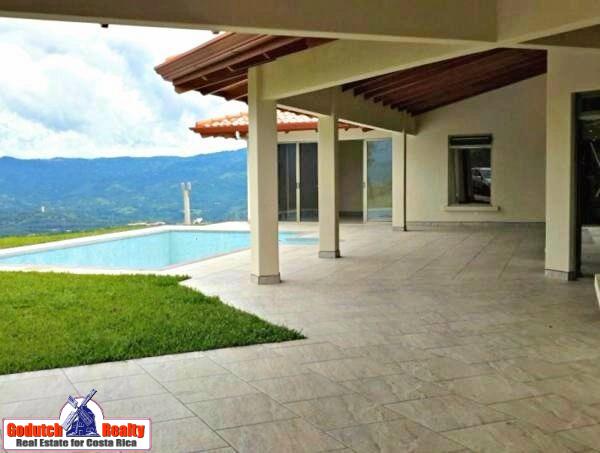 I'm sometimes amazed at how little homeowners do with their terraces. When shopping for a home, they often buy a home because the terrace is awesome. But once they move in, they put a couple of chairs and a table on that terrace and they're done.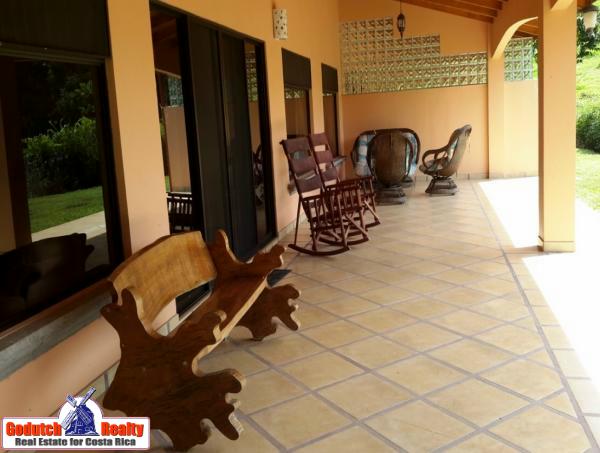 Now, let your imagination go crazy with some terrace homes in Atenas we have for sale. I'm sure you can do the same thing.
Once you're ready to purchase a home in Costa Rica, allow us to assist you in looking at terrace homes in Atenas, contact us. We know what we're talking about and can assist you well. You can save yourself some time and look for homes with a terrace for sale on our inventory.
Feel free to leave your comments on this blog and share this article on your social media.
---
If you like this blog, subscribe to my newsletter by clicking the banner below.

I DO want to remind our readers that we appreciate any referrals you can send us. Also, remember GoDutch Realty when talking about your home in Costa Rica to friends and family. We appreciate it.