Estimated Reading Time: 6 Minutes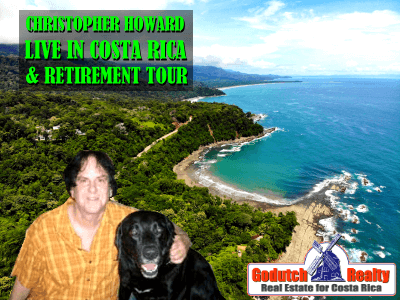 Moving to Costa Rica? Be smart and first take Christopher Howard's famous Live in Costa Rica tours. Too many property buyers end up running all over the country without having a clue where to purchase or rent a vacation home or retirement home in Costa Rica.
You have heard friends or family talk about how wonderful Costa Rica is. Wouldn't it be great to own a 2nd home or vacation home there? Or imagine buying your retirement home in that exotic country that is only a few hours away from your family?
Unfortunately, many don't know where to get started and the venture becomes a blur. Imagine dreaming about living in Florida. But where would you buy a home in Florida?
Maybe you'd buy on the South Florida Atlantic Coast or on the North Florida Atlantic Coast? Or you might think that the Florida Panhandle or the Florida Gulf Coast gives you better options?
Christopher Howard's famous Live in Costa Rica tours will give you all the answers you need.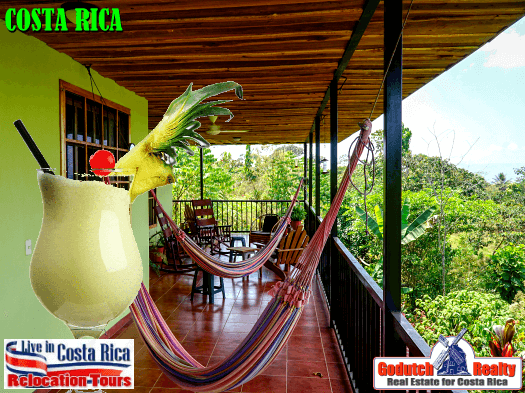 Amazing options
Costa Rica gives you as many options to purchase that incredibly exotic 2nd home as Florida. If you are looking for the right place to live in Costa Rica, there are even more options. GoDutch Realty has very knowledgeable agents in different locations in the Central Valley. Also, on our Costa Rica MLS, we offer over 1,800 property listings from coast to coast. How and where to start looking where you would want to live? Be smarter than those who have tried on their own and went on their face. They didn't do Christopher Howard's famous Live in Costa Rica tours.
For some, living near a golf course is a must; others want to live in a warmer area, so they can have a pool. Others need to be close to a hospital. Learn on the tour what suits you best.
We have the solution for you
If you have done a bit of due diligence on Costa Rica, you have heard of the name Christopher Howard. Yes, the man is famous.  Christopher Howard's famous Live in Costa Rica tours are fully licensed by the Costa Rican Bureau of Tourism.
Christopher has been very successful with his tours because he is a retirement expert. He is very good at showing you what moving to and living in Costa Rica is all about. He is also the writer of the best-selling book New Golden Door to Retirement and Living in Costa Rica. As well as an expert lecturer on many retirement seminars. Christopher will explain all the advantages and disadvantages of different locations. Also, how the health care system works and you will get to meet the most renowned experts in their respective fields.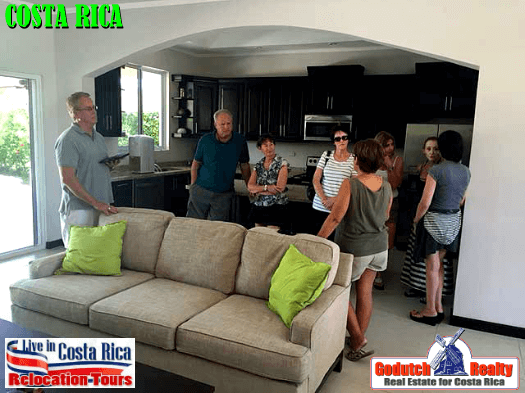 ARCR Seminar
The ARCR seminar is included in Christopher's tour. This two-day seminar covers a lot of information that you need for your due diligence. I do the real estate part of this seminar myself. Here I try to cover issues like where to live and to give you the tools to find the most perfect home to rent or to buy.
Other information you'll receive
Culture of Costa Rica – by Allen Dickinson
Moving and Customs – by Charlie Zeller
Learning Spanish – by Christopher Howard
U.S. Embassy Services – by Alamanda Gribbin
Residency – by Lic. Rómulo Pacheco
Caja Costarricense Seguro Social – by Terry Renfer
Downtown San José – by Michael Miller
U.S. Tax – by Raquel Castillo
Staying in Touch in Paradise – by Bob Brashears
Private Health, Car and Hou9se Insurance – by Juan Carlos Calero
Scotiabank – by Jacqueline Castillo
The MOve to Costa Rica – By Jerry Ledin
Location
When you start doing your due diligence, finding the right Costa Rica real estate to your taste and budget is not important at all. That part of your Costa Rica due diligence should not be on the top of your bucket list. Due to the diverse options you have:
Your lifestyle
Climate and temperature preferences
Needs for medical services
Which location will suit you best
and many other details
The perfect vehicle for doing your due diligence
Christopher Howard's famous Live in Costa Rica tours are the best introduction to different areas of Costa Rica where you might consider living. Christopher's 35 years of experience make it possible for you to do your homework at a very low cost and in a very short time frame. His fact-filled tour offers you the possibility of having a serious look at your options. On this tour you will see how living in the different parts of Costa Rica will work for you.
Hundreds of retirees, expats, and vacation homeowners have gained the knowledge and contacts to make the best investment in their lifetime by doing Christopher Howard's tour. Don't think you can do this due diligence on your own and be able to make a wise decision.  Christopher Howard's tour will provide a foundation for making a prudent Costa Rica property investment decision down the road.
Once you find the area best suited to your lifestyle and specific needs, it will be time to think of buying property. Not until then, you should get in touch with our GoDutch Realty agents again. They will be able to show Costa Rica property for sale in the area that suits you best. These tours give a sample of different living situations in different environments.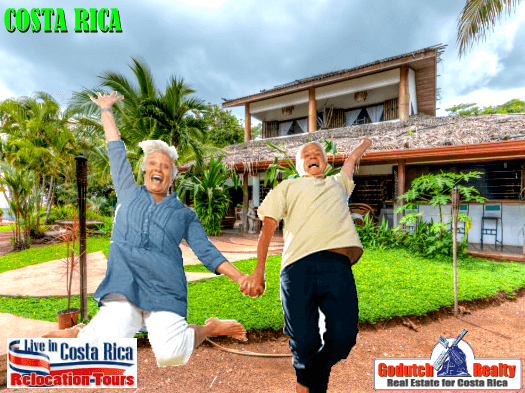 Your options
* 5-day Central Valley Tour includes everything you need to know if you are thinking of living and eventually investing anywhere in the Central Valley.
* Private Tailor-made Retirement Tours and Consultations are designed for those who like a private tour or are not able to adjust to the schedule of the existing tours.
Contact us now for more information on Christopher Howard's famous Live in Costa Rica tours or to buy or rent Costa Rica real estate.
Feel free to leave your comments on this blog.
---
If you like this blog, subscribe to my newsletter by clicking the banner below.

I DO want to remind our readers that we appreciate any referrals you can send us. Also, remember GoDutch Realty when talking about your home in Costa Rica to friends and family. We appreciate it.