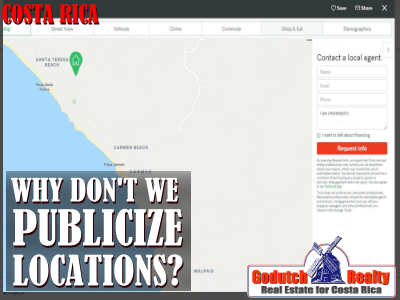 Every day, we receive emails from buyers asking for the property location. Coming from a foreign buyer, this is a pretty normal question.
But in Costa Rica, real estate agents refuse to divulge the property location. They won't until they have a chance to show you the property and register you as their client with the seller.
To be able to explain the reason for not telling a property location until the showing, I asked Andrew Rhee, our affiliate in Santa Teresa and Mal País, to help us out. That's because Andrew is also a licensed U.S. REALTOR®.
Andrew's opinion
The non-disclosure of property location is one that wouldn't arise in most countries. I think the concept of Open Listings is slightly more understood, but even that is a bit foreign to most buyers in the West.

In the US, we have very few open listings. Everything is listed as an exclusive listing. That is because we have MLS Associations. To practice real estate in an area you pretty much need to be part of the local association. The vast majority of sales are executed through the MLS.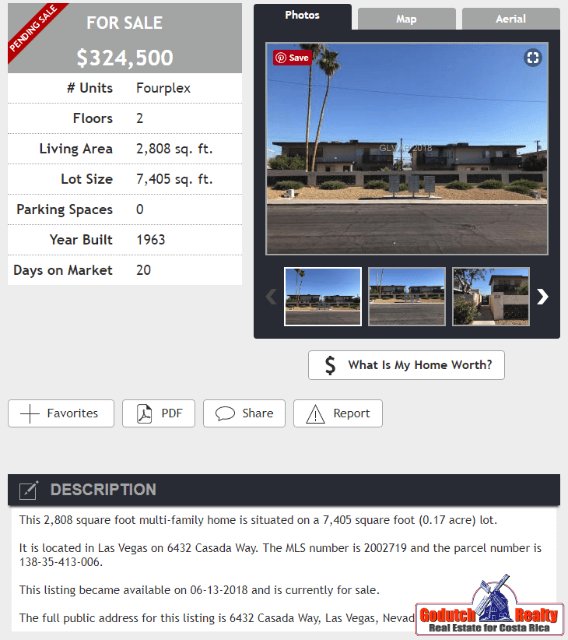 To LIST a property on the MLS, then you MUST be a member of the Association. Only 1 agent can list the property and is responsible for the accuracy of the information. The listing agent is loyal to the Seller (although there are situations when they are permitted to represent both parties – illegal in some states).

As for not revealing the location of listings in Costa Rica, I think that the reasons need to be spelled out to the buyers. Most buyers, don't nefariously intend to go around the agent, but it has happened.  

Hiking fincas in the heat of the day, getting bitten by garrapatas can be physically demanding. We have to protect our work product.
Let's explain property location
That said, it's pretty simple why a real estate agent doesn't want to tell anybody the exact property location. Allow me to explain the difference between Exclusive Listings and Open Listings on an MLS.
Every property listed on an agent's (or his/her broker's) website, is connected with every other agency's website in the same MLS, through an IDX. So, on every website, you will find every property available, listed by all the agents. This makes it much easier to pick your own buyer's agent, who will work with all the listing agents to show properties. That way, buyers don't have to knock on many doors to see every property available. AND the seller can stick to only one agent to list the property. An IDX unites 23 Individual Florida MLS through an IDX, as you can see in the image below.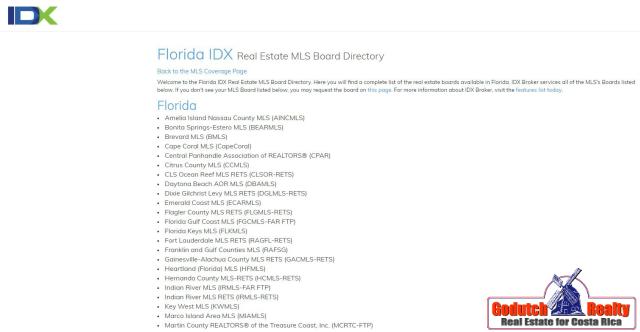 MLS
A real MLS, as known in the U.S., does not exist in Costa Rica. Wikipedia explains what an MLS is as follows:
A multiple listing service (or MLS) is a suite of services that real estate brokers use to establish contractual offers of compensation (among brokers) and accumulate and disseminate information to enable appraisals.

A multiple listing service's database and software are used by real estate brokers in real estate, representing sellers under a listing contract to widely share information about properties with other brokers who may represent potential buyers or wish to work with a seller's broker in finding a buyer for the property or asset.

The listing data stored in a multiple listing service's database is the proprietary information of the broker who has obtained a listing agreement with a property's seller.
So basically, an MLS is an online system used to find every property for sale in a particular area of the country.
Costa Rican MLS
There are 3 MLS in Costa Rica. But they are not countrywide. Real estate licensing is not mandatory in Costa Rica, so they don't have all the agents on their system.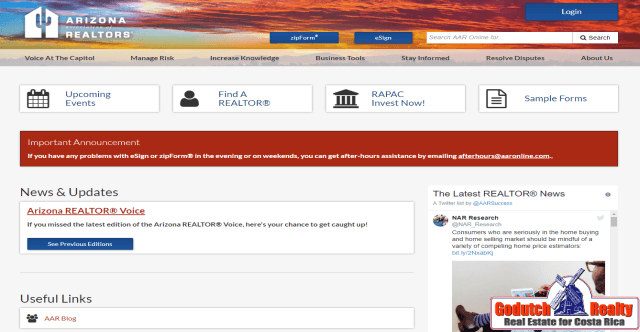 Exclusive Listings
The seller signs an exclusive listing agreement with only one agent. This agent agrees to promote and market the property for sale. To do so, the agent promises to offer the property to other agents and share the commission.
Unfortunately, exclusive listings only make sense in smaller beach areas of Costa Rica. Their agents DO work together.
In the Central Valley, real estate agents rarely work together. They don't have the right mindset and the real estate board is not able to change this for the lack of licensing.
Open Listings
Sellers, if they want to sell their property, need to list their property with as many agents as they can, as an open listing.
There are thousands of real estate agents and they function by posting their listings on Facebook pages and in Facebook groups. Often agents try to find out the property location, so they can get the listing directly from the seller.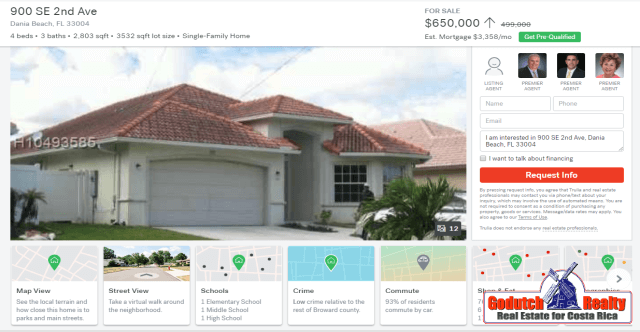 Legislation
The legislation does not offer security for a real estate agent to get paid. It will take years for an agent to recover the commission if the seller deals directly with the buyer. Even with an exclusive listing agreement.
The Costa Rican courts are slow. So, when the agent finds out about any foul play, the seller is long gone.
This is a perfect reason for an agent not to tell a buyer about the property location until the showing. Looking for a professional buyer's agent or a listing agent? Then contact us now.
The grammar of the Spanish version of this blog was checked and corrected by Wagner Freer of Spanish School for Residents and Expats. We strongly recommend this language school as your best choice to learn Spanish, click here to contact them.

---
If you like this blog, connect with me on Google+ or subscribe to my newsletter by clicking the banner below.

I DO want to remind our readers that we appreciate any referrals you can send us. Also, please remember the GoDutch Realty agents when you talk about your home in Costa Rica, we appreciate it.