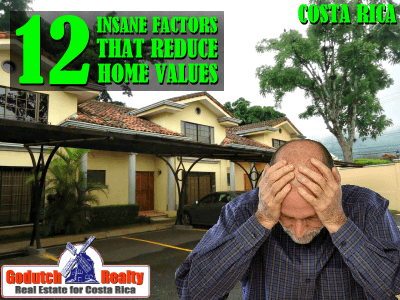 Sellers often forget to take into account the insane factors that reduce home value. I know, sellers don't have any control over many of those factors. Therefore, I'd like to show you both external and internal factors that reduce home value.
It happens that the situation around your house changes, for some reasons. Maybe you are used to the noise that a highway running right behind your house makes. But a buyer will for sure worry about it, which will reduce the home value. You can fix the noise problem by installing double windows on that side of the house. And additionally reduce your price, so the home won't sit on the market forever.
Most of the insane factors that reduce home value are factors that cannot be fixed. Why? Because they're insane!
Let's have a good look at those 12 insane factors that reduce home value.
Insane Exterior factors
1. Smells from a nearby garbage dump
Nothing much can be done if you're so close to a dump that the smell will get to your home. In this case, you can only pray that when you have a buyer, the wind is going the other way.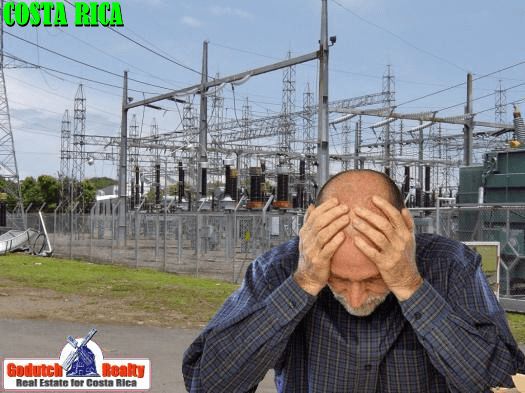 2. Power station
The power company built a power station across the street. See it from the bright side: be happy it's not a nuclear power plant.
3. A bar – disco
If someone started a bar or disco next door, and the zoning allows for it, you have a problem. Unless you love dancing and your buyer does too. Try to get the zoning of your home changed, so you can start your own. It's probably easier to sell a bar than sell a home.
4. Nasty neighbor
Do you have one of those nightmare neighbors? Start by not putting a for sale sign on your fence. Then keep fingers crossed they won't find out you're selling until it's too late. Maybe they will like their new neighbors better!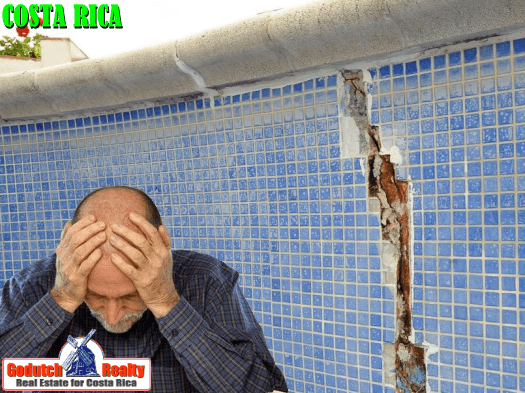 5. Developer's mistake
The real estate developer who built your house made a mistake doing the math.  He didn't make the garage wide enough to fit a car. Therefore, your garage can only be used as a cuarto de chunches.
6. Graffiti
The graffiti artists have moved into your hood. Hire a graffiti artist who turns your's and the neighbor's house into something really special.
Insane interior factors
All the above factors are terribly insane, as you won't be able to turn most into positives. BUT, here are a few that you can fix: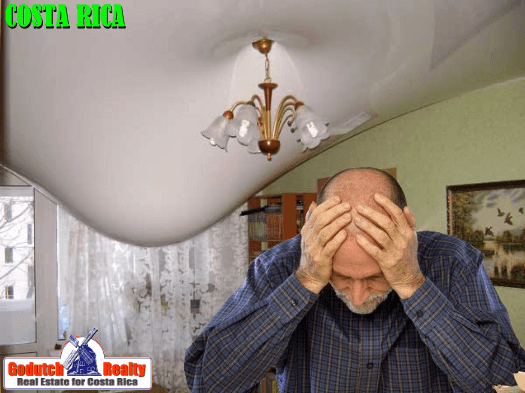 7. Sagging Roof
Sagging roofs do not well during the rainy season. This will definitely reduce home value, but you can do something about it.
8. Cracking pool
If your pool is cracking, it's probably not only the tile. If you have left it empty for a while, the soil condition around your pool has changed. Bring an expert in or just fill it with soil.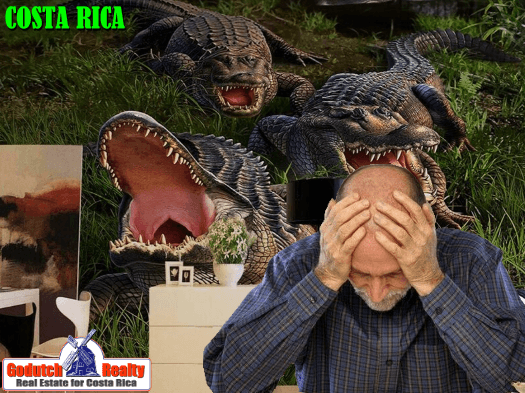 9. Horrible wallpaper
This is an easy one to fix, roll up your sleeves and get to work. Get rid of that scary wallpaper and paint the living room in a nice color.
10. Rodents eating the walls
You have rats or mice eating your walls and electrical wiring? Get an expert, fix the wiring and walls, then paint.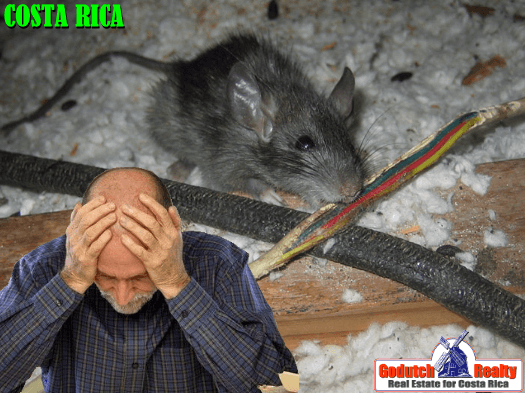 11. Flooding kitchen sink
Is the kitchen sink flooded all the time? Oh, and you have the same problem with the bathroom and laundry room sink? Get a plumber. NOW!
12. Bedroom ceiling mirror
Do you love your bedroom ceiling mirror? Good for you. But maybe it is a good idea to get rid of it while you're selling the house. It's an easy way for not having to reduce home value or lose potential buyers.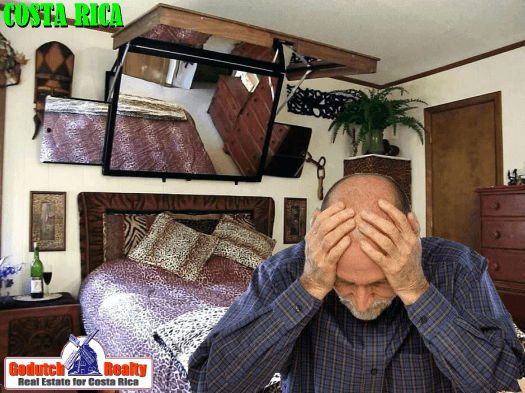 So what should you do? Lower your price of course! Until it sells.
Enjoyed the blog? I hope so. Looking to buy, sell or rent property in Costa Rica? Then contact the experts!
The grammar of the Spanish version of this blog was checked and corrected by Wagner Freer of Spanish School for Residents and Expats. We strongly recommend this language school as your best choice to learn Spanish, click here to contact them. 

---
If you like this blog, subscribe to my newsletter by clicking the banner below.

I DO want to remind our readers that we appreciate any referrals you can send us. Also, when talking about your home in Costa Rica, please remember the GoDutch Realty agents. We appreciate it.