Estimated Reading Time: 5 Minutes
Last week, I showed clients of another agent a property I recently listed and found the perfect home seller. This was probably the first time in my real estate career that I met a seller who really cared about her property, making an effort to want a buyer to fall in love with it.
These buyers are looking for a property that offers privacy, views, and security, which is difficult to find in Escazu. This particular listing looks like a single-family home but is, in reality, a penthouse with a great panoramic view of the Central Valley, and it's in a gated community. When I listed this incredibly nice condo in Escazu, I was ready to go through the usual discussion with the sellers about showings, how to behave, and what to do.  I knew the seller used to be a realtor in the US before they moved to Costa Rica because I sold them the property 12 years ago. He and his family know all about abusive buyers; that's what we went through when they bought, and of course, how important a buyer's first impression is during a showing.
Let me tell you how refreshing this experience was to the buyer, their agent, and me. From now until I die, I hope every seller in Costa Rica will read this blog… and become a perfect home seller. It makes selling a property so much easier and fun for all parties involved, including the lawyer. And yes, I have an accepted offer after the first showing… The images used in this blog are not the house I'm talking about.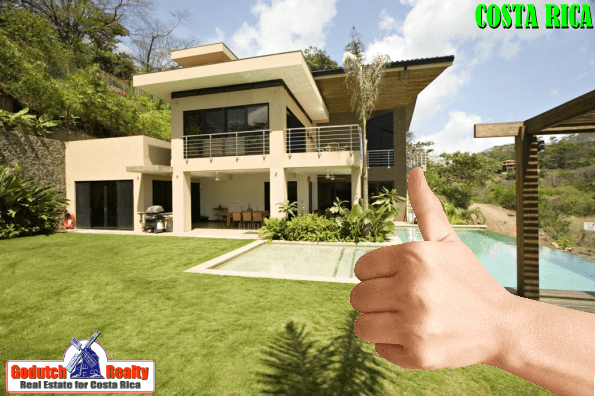 Showing appointment
First, when the buyer's agent asked me to show the property, I called the owner to make an appointment for the showing. In Costa Rica, it is necessary to make showing appointments with the sellers. That's because we don´t have any lockboxes here.
Usually, most sellers want us to accommodate the showing to their own schedule. This perfect home seller consulted with his wife for 15 seconds and said yes, please feel free to show my condo. "Please call us when you´re five minutes away, and we'll have the garage open for you. So you can pull right in. We will walk the dog meanwhile, so the house is all yours".
WOW. Unreal. Finally, a seller who is not trying to do the showing for me or is breathing down the buyer´s neck trying to tell him how great a house this is and asking when he will make an offer. I'm flabbergasted about finally meeting the perfect seller.
 
The Showing
As promised, we drove right into the carport. One of their cars was parked outside to make space for us. It's nice for a buyer to get the feeling of coming home.
When we walked into the home, everything looked picture-perfect. The only thing missing was the price tag sticking out the front door.
Let me sum it up a bit, so we can all try to learn from this. I've been able to come up with 15 details that the perfect seller made the home look awesome:
The Perfect Showing
No dog poop in the front yard. Yes, they have a small dog.
The grass was well-cut, and the garden was nicely landscaped.
A picture-perfect front door to start with, no dog scratches on it, and a clean window in the door. All the lights were on in the house, which makes any home always look great.
The home smelled fresh and nice, with no bad smells in a well-ventilated house.
All furniture was very well arranged and organized and not too crowded.
They didn't have too much furniture, though this living room is so large, you can hide a boat in it.
The kitchen was all clean and clear. Nothing was sitting in the kitchen sink. I didn't look in the dishwasher. No clutter nor any small kitchen appliances were on the countertop.
The pantry was well-organized and clean.
The beds were all made, and the curtains and blinds were open.
No underwear or clothing was on the bedroom or bathroom floor.
There was no clutter or loads of perfume bottles, shampoo, creams, and other stuff all over the bathroom, as most women have. The countertops were clean and clear of clutter.
I saw no clutter anywhere in the bedrooms, but the closets didn´t look overcrowded. I guess they got rid of all the stuff they don´t need!!!
The laundry room has no buckets, brooms, or cleaning articles all over. Everything was nicely tucked away in its place. No dirty laundry was to be seen anywhere.
Everything was well painted with no dirty spots anywhere.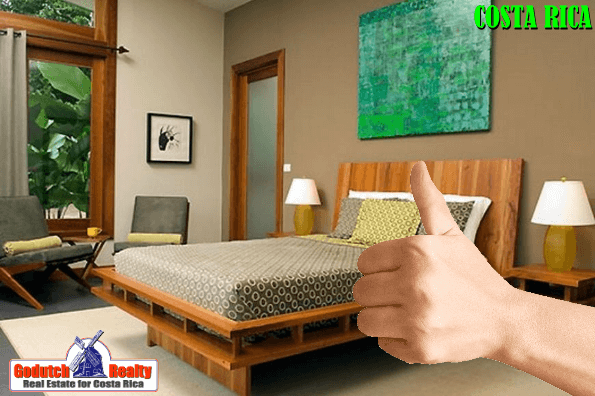 A Medal
Thank you, dear sellers; you deserve a medal for this. Your medal will be that your house will close very soon because you are motivated. You showed the buyer that you are, and you are getting the full asking price. Not only do you have a beautiful home, but you are showing that you are a proud and perfect home seller.
 
I wish we would have more proud sellers; we're always looking for great listings. Many homes in Costa Rica are offered by disinterested and unmotivated sellers. Incredibly, most do not want to spend time and effort to get their home ready for sale. But who wants to buy a house that looks terrible?