Estimated Reading Time: 5 Minutes
Do we have zoning? Imagine buying a property and finding out later that you're not allowed to construct, or install the business that you had in mind? In my opinion, that is a great reason to investigate first.
Before you purchase real estate in our beautiful country, you first want to look at the zoning plan. Oh, you didn't know that exists here? I know a few real estate agents who don't either or don't care.
A zoning plan is a great planning instrument that defines in a set of plans, maps, regulations, and any other documents, the development policy and plans for population distribution, land uses, roadways, public services, community facilities, and construction, conservation, and rehabilitation of urban areas.
Before you start looking for a building lot, tell your preferred agent what you are planning to build on that property. That way you'll learn quickly enough if the agent is knowledgeable enough or not. Also, when you buy a house, make sure the zoning fits what you are looking for. I still hear stories from people who bought a residential property close to a beach and a year later someone built a bar across the street. This, in a city with zoning, is only possible when there is mixed zoning. BUT, that doesn't mean that the commercial zoning cannot be one block away.
Most cities in the Central Valley now have a zoning plan. And they are all different. The cities that don't have any, belong to the GAM Zoning Plan 2013-2030.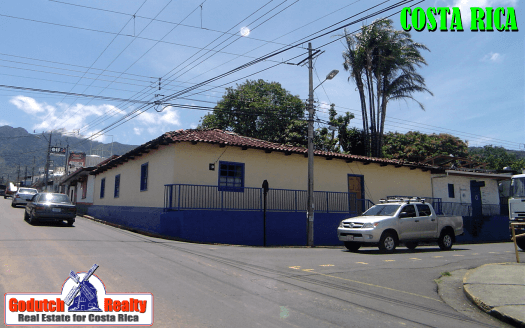 Regulations?
The other day, a seller wanted me to list a property where one part of the property was located in Santa Ana and the other part in Mora (Ciudad Colon). I had to refer the sellers to an architect with a lot of experience in zoning to interpret the zoning because the regulations from these two cities were totally different. The architect had to sit down with the city engineers to figure it out, but since they have such different regulations, those regulations cannot be adjusted because somebody just wants to. Play it safe, hire someone who has the knowledge and doesn't give you some bullshit story saying not to worry.
Escazu, where I live and where our office is located, has its own zoning plan, with quite a few regulations. That's why I am using Escazu zoning as an example, it's easier to explain what zoning is all about. When you purchase a property in Costa Rica, you want to know what your neighbors will look like in a few years. Can they build a supermarket next door? Maybe they'll allow a 15-story building right next door? That is what this blog is all about.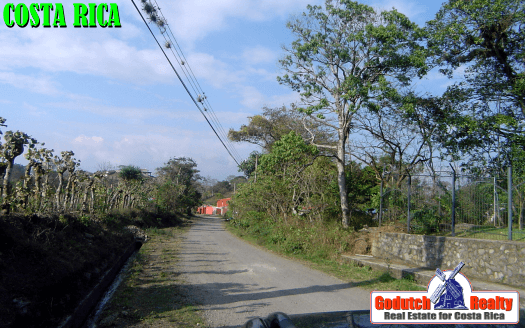 Plan Regulador
At Godutch, we cover several areas of the Central Valley. Escazu, Santa Ana, and Ciudad Colon have their own Zoning Plan or Plan Regulador. Atenas has had a proposal for their own plan since July 2022. Grecia has had their own plan since 2016. Naranjo and Sarchi are still part of the GAM zoning.
Things are not being done with just stupid bureaucracy anymore and the "mañana – mañana" we used to get for an answer. Unfortunately, many zoning plans are outdated. Costa Ricans are not well-known for their ability to plan ahead. Actually, city planning doesn't start until it's all screwed up. So, do not buy based on what you see right now. Have a good look at how the growth of the city can look in the future, as well as at the existing zoning plan. Is there a large lot next to the house that you plan to purchase? What are you allowed to build on that lot? It is residential or commercial? Can they build a large strip mall with a grocery store or a 17-story apartment building there? Do your homework and talk to your agent.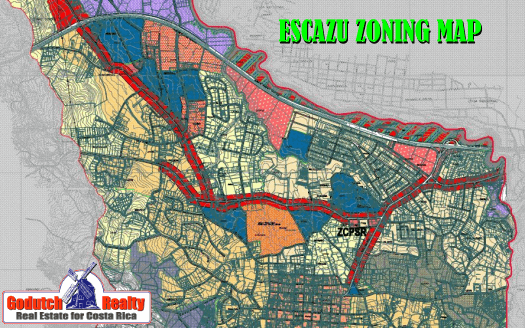 What is included
Zoning plans might have regulations about:
Minimum frontage of a property.
Minimum lot size.
Maximum height and amount of floors.
Maximum coverage.
Setbacks from the street, back, and sides.
Size of balconies
Guard shacks
Garbage basket size
Power and water meter location
Gates
Density (how many residents per hectare)
and much more.
Type of Zoning
Depending on the size of the city and what type of commerce, industry, and residential construction the city plans to attract, you will find some of the following zoning possibilities:
Residential: Low density (ZRBD), medium density (ZRMD), high density (ZRAD).
High buildings: residential and commercial
Mixed: industry and commerce (ZMPIC).
Commercial: Lineal commerce (ZCL) and punctual commerce (ZCP).
Agricultural: agricultural buffer zone (ZAA).
Parks and Communal facilities (ZP).
Protection and Special Control.
Escazu
Escazu is a very well-organized city now, real estate zoning is now a big thing, and it was about time. Maybe it is not too late. There is a great protection plan in Escazu, with maps that tell you what, how much, and where, and what size of home.
There is a zoning map and a map of threats (AMENAZAS) such as fault lines. When a river or a creek borders the property or is on the property, there are setbacks you need to know about.
Before you purchase, you should always request an "uso de suelo" before you purchase, no matter in what city you're buying.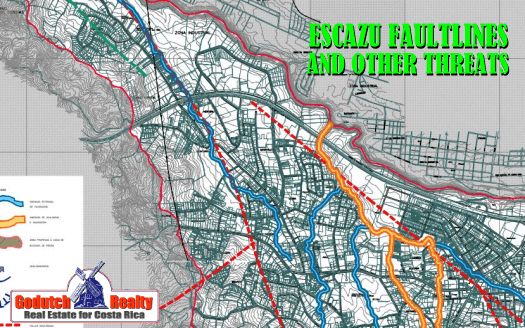 If I could vote in Costa Rica (I'm a resident, not a citizen), I would vote for all these hardworking people who little by little have been able to make Escazu a wonderful city to live in. I love the new Escazu, because of the zoning, although it's far from perfect.