Estimated Reading Time: 8 Minutes
To make it easier for you to decide if urban living in Escazu is a better lifestyle choice for you than other parts of the country, I have come up with 15 benefits.
When I moved to Costa Rica in 1980, Escazu was the most attractive community for expats. In those days, we had cows and horses in the streets of Escazu, but things have changed quite a bit in these years. The growth of the local and foreign population, their commercial needs, and zoning restrictions have changed the lifestyle of Escazu inhabitants since then. And those who want to live in a more rural environment with cows and horses in the streets will have to move further west.
When I first moved here, I remember stopping at the Mas X Menos grocery store in San Rafael. They called it a supermarket. Yeah right. Super Saretto also was a mom-and-pop store then. Now there are ten supermarkets and even more convenience stores here.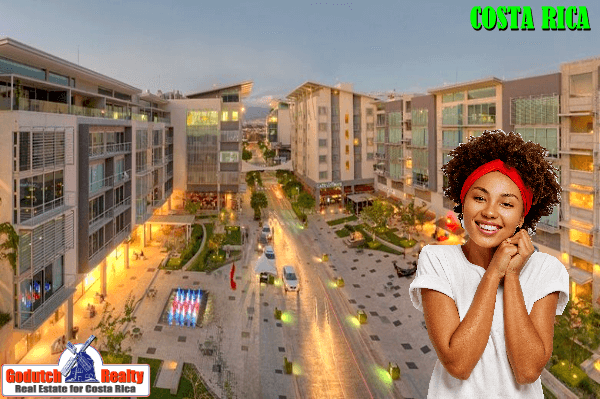 The town had two churches, a soccer field, a couple of bars (cantinas), and one veterinarian. The highway to Santa Ana didn't have toll booths, and there were almost no cars. You had to go to San Jose for serious shopping as there were no decent stores in town. Ferretería Solis was the only hardware store less than a block from the park. The store had the essential solutions for plumbing and electrical problems. But they had only the most basic articles on inventory, so you had to be a MacGyver to repair anything.
Times have changed, and for some, the old days were better. Escazu stopped being a rural town long ago and has turned city, but a lovely city, in my opinion. But my opinion is biased.
Urban Living
I know quite a few families who moved to Costa Rica and wanted to go native. That's a great idea if you speak fluent Spanish. The advantage of urban living in Escazu is that if you speak very little or no Spanish, you can go through the learning process of going native quickly. Meanwhile, you'll be able to communicate and socialize easily with a great mix of cultures, languages, and ethnicity that you'll find in this city. And you'll have all the amenities you had in your own country, so you can adjust to your new country faster. Going native will be easy once you've figured it all out.
Let me give you 15 benefits of urban living in Escazu:
1. Location, location, location
Escazu is located only 15 minutes away from San Jose, depending on the time of the day. if you live in Escazu, don't try to get out of town during rush hour. You'll be stuck in traffic during that hour or more. The worst traffic jams are around the toll on highway 27. The reason is that there are 14 booths both ways but only 3 lanes past the booths. And Costa Rican drivers are not the most disciplined drivers in the world, so getting back into a lane is quite stressful.
But, during regular business hours and at night, it's a 40-minute drive to the International airport Juan Santamaria, 10 minutes to San Ana, and 2 hours to the Central Pacific beaches. In other words, the town is centrally located and easy to reach.
2. The Weather
The town of Escazu offers different options for those who can't stand the heat. It's never really hot, and maximum temperatures rarely go higher than 86ºF or 30ºC in the lower parts of the city. Nice and cool Escazu weather year around. Three different locations with different weather types to choose from San Rafael, Guachipelin, and San Antonio. The closer you get to Santa Ana (lower altitude), the warmer it gets. On the east side of Escazu, the closer you get to San Antonio (higher altitude), the cooler it gets. The higher altitudes receive a little more rainfall, but no worries, it never snows in Escazu.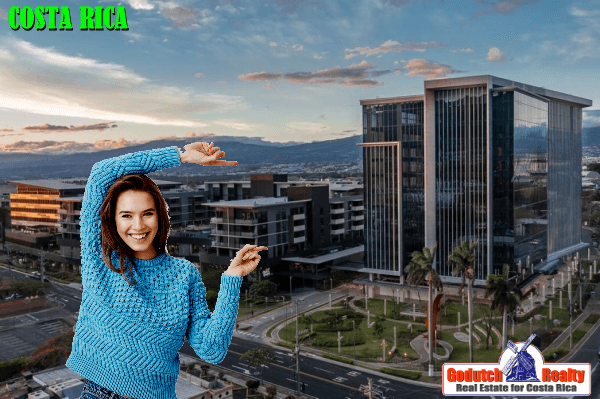 3. Real estate
There is an excellent choice of Escazu homes and condos for sale in Escazu. You'll find older single-family homes as well as modern condos. The city of Escazu is one of the few in the Central Valley where you can walk to amenities from your condo that assimilate a city environment. The more modern buildings are Escazu Village, Avenida Escazu, and Distrito Cuatro, with mixed zoning. They offer shopping, offices, as well as residential real estate. A property in Escazu is a secure investment due to benefit # 1.
4. Escazu schools
The city offers a large choice of schools, private and public, Spanish only and bilingual. There are at least 15 Spanish and bi-lingual Escazu schools like West School, Saint Mary School, and Kids University, many with the best education available in Costa Rica. Do your homework before deciding what type of education you want for your children.
5. Healthcare
The city of Escazu is the best place to live if medical facilities are important to you. The CIMA hospital offers the best medical services in town. The Caja has no clinic in Escazu, but there are several Ebais.
Besides CIMA, there are a Metropolitan hospital and a Clinica Biblica in Santa Ana, only a few minutes' drive away.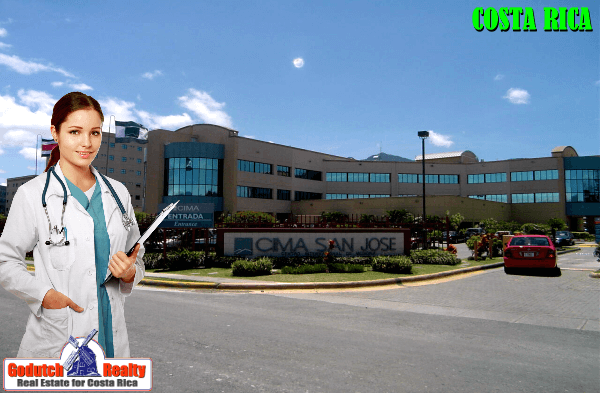 6. Groceries
Another benefit of urban living in Escazu is grocery shopping. No other city in Costa Rica offers as many options as grocery stores offer different economic levels of international products:
Walmart
Perimercados
2 Mas X Menos (San Rafael and Guachipelin)
3 Automercados (Multiplaza, Plaza Atlantis, Distrito Cuatro)
Supermercado Saretto
Pali
PriceSmart (membership shopping).
There is even a Green Center for those who prefer organic food, several liquor stores, and quality meat butcher stores. You'll still find a few pulperias here and there and quite a few mini-super or convenience stores.
7. Hardware stores
When living in Escazu and you have repairs of a re-model, check out the Epa hardware store (like Home Depot) and five smaller hardware stores (Solis is still there). If you'd like to remodel your home, Escazu has several kitchen & bathroom specialty stores.
8. Restaurants
Wining and dining are better in Escazu than anywhere else in Costa Rica. There are at least 50 Escazu restaurants of all types and price ranges at any time; they come and go. You'll find Steak, Seafood, Peruvian, Argentinean, Italian, Chinese, Tico, BBQ, Shoarma, Chicken, Burgers, and Pizza. There are also several gourmet food courts like Plaza Tempo and The Box.
9. Shopping
Shopping is best here, with the Multiplaza Mall offering a department store, a supermarket, five banks, 220 stores, two food courts, and movie theaters. Many smaller malls, such as Plaza Itscatzu, Avenida Escazu, and Escazu Village, offer boutiques,  stores, restaurants, and even hotels.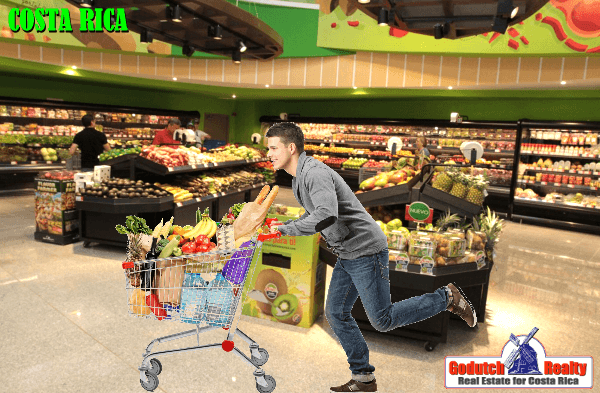 10. Offices Space
Suppose you have a business while living in Escazu. In that case, there are many high-quality office centers: Spazio Ejecutivo, Plaza Robles, Trilogia, and many others, all with high-speed internet on fiber optics.
11. Hotels
There are many places to stay here, like Marriott Courtyard hotel, Intercontinental hotel,  Sheraton, Wyndham Garden, Marriott Residence Inn and AC hotels, and a few B & B like La Casa de las Tías.
12. Security
Many condominiums and gated communities offer the necessary security for those who like modern city living and travel a lot.  there is a wide range of Escazu condos starting at $170,000 to several million dollars. Contact us now, and we'll assist you expertly in matching your lifestyle and budget. A few are Valle Arriba, Valle Tamarindo, Condado del Country, Riverside, Condado de Baviera, and Avenida Escazu. The amenities some of these condos offer their residents make urban living in Escazu an absolute pleasure.
13. Sports
Many sports and gym facilities are available for those living in Escazu; check out World Gym, Arena Trek, and the Costa Rica Country Club for Escazu golf.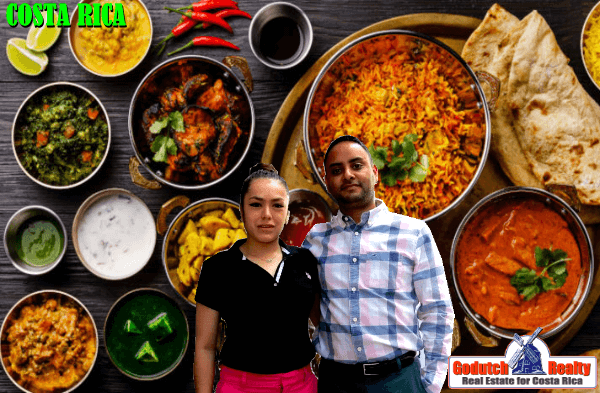 14. Socialize
Since the 1970s, a large part of the foreign community in Costa Rica has resided in Escazu. So if you don't speak Spanish, no worries, almost everyone here speaks English, except maybe in a few stores. There are always people organizing meetings, and you'll find plenty of things to do in and around the city.
15. Pets
Almost everyone who enjoys urban living in Escazu has a pet. Therefore, there are many veterinarians, so you don't have to worry about the health of your pet(s).
Please feel free to leave comments below, positive or negative, so others can learn from your opinions. Does this article convince you to purchase a property in Escazu? We gladly assist professionally in your search; contact us now.
Image used in this blog:Image by lifeforstock on Freepik, Image by wayhomestudio on Freepik and