Estimated Reading Time: 7 Minutes
When newcomers ask me if they can drink tap water in Costa Rica, I cannot just tell them a simple yes or no. I do drink the water from my water dispenser on my refrigerator. That's more because it's cold than I worry about water quality. My wife buys bottled water, and she is Costa Rican. 
The correct answer is probably: it depends on where you live, where your water comes from, and if it's dry season or rainy seating. One thing I can tell you for sure: tap water is cheap unless you have a leak.
Most small households pay between $30 – $40/month for their water bill. I just checked, and we were using 22 m3 in 2008 (only for our small household) and were paying ¢15,735 (¢715.22/m3). Now, in 2022, with the office included, we use 35 m3 and are paying ¢28,272 (¢807.77/m3). If you spend more than that, you have a large household, or your water supply leaks.
Most properties in Costa Rica are connected to AyA, which means Acuaductos y Alcantarillados, the national water company. AyA manages the water in most cities. In a rural area, you'll probably find a water coop. A water coop is called an Asada. The asadas are financiaAnd controlled by AyA. AND, testing of their water is mandatory. For example, you'll find many "gated" communities in Atenas and the coastal areas that have their own well, but an asada manages those. 
For example, if you buy or rent a home in Roca Verde, in Atenas, this community has several wells and water tanks, so the community's residents don't run short of water. In addition, most of these private water arrangements have good filters, so you have perfectly potable drinking water.
Another option is that the property has its own water weUnfortunately, manyMany are illegal and nobody checks on the water quality from these wells.
Therefore, before you make a mistake, purchase Costa Rica real estate from a GoDutch realtor, but first ask where water supply is coming from.
Recommended to read: how to remineralize RO water.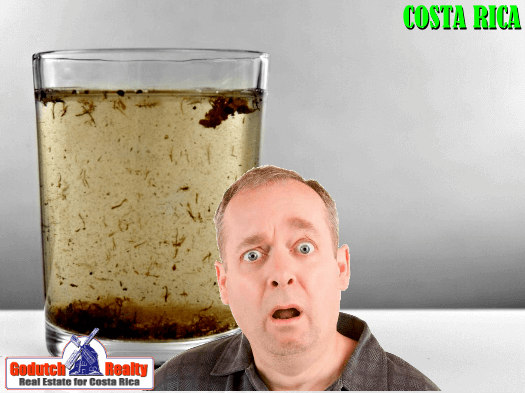 Potable water in Costa Rica
Can you drink the water from the tap? Is it possible to brush your teeth with this water? I don't think you will get sick from brushing your teeth with water unless you brush them 100 times a day. But when you have just arrived in Costa Rica, don't drink tap water unless you're sure of the quality of that water.
Most water supplies have very clean potable water. But I have also seen water with mud, other horrible things, and stuff that doesn't belong in potable water. Many areas in Costa Rica still have problems with potable water.
So this is important to check the water supply before making an offer on a property in Costa Rica. Water supplies are not always constant; many cannot afford a water backup system with a pump on their property. I also know households who never use the water in the backup tank until their water company does repairs. They might have rats, cockroaches, and other vermin floating around in the tank.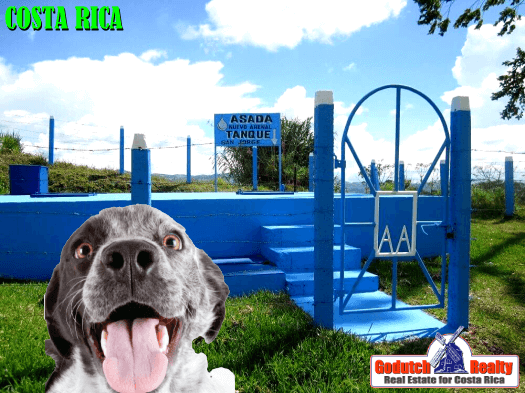 Check the type of water supply
When you buy a property in the rainy season, you'll find most properties have good water pressure, but the water might be a bit muddy. When you buy the property in the dry season, you can better understand what the water pressure is like. Costa Rica still has areas where it's a good idea to have water back up that fills up during the night, so they have water during the daytime. Some use a water tank on stilts that feed the house by gravity. Others have an underground water tank and a pressure tank.
Change ownership of your water meter
To change the water bill into yown name, you must be CostaRican or have legal residency and a cédula (ID) number, and the property must be in your name on the National Registry. Or, your property must be owned by a corporation, so you're domiciled (talk to your lawyer about this). Then, as proof, you need a certification from the National Registry.
Most new property owners do not change the Costa Rica water meter in their name after the purchase. Instead, they keep it under the registered name. This might even be a person who has been long dead. It is possible that the former owner (s) did not bother to change it into their name.
Those with a mortgage and if the property is in trust, you'll find that the water bill is in the name of the trust.
If you change the meter into your name, you must wait until the property you bought appears in your name in the National Register. Once you have that, print out the title search and go to the nearest water company's office.
How to pay for your water bill
If the water service is in your name, you will receive a monthly email with your bill, as shown below. If you don't, find out when your water bill expires, so you will not miss a payment. AyA is quick in cutting you off and taking your meter. By filling out the NISE number on the AyA website, you can see what's owed and when to pay.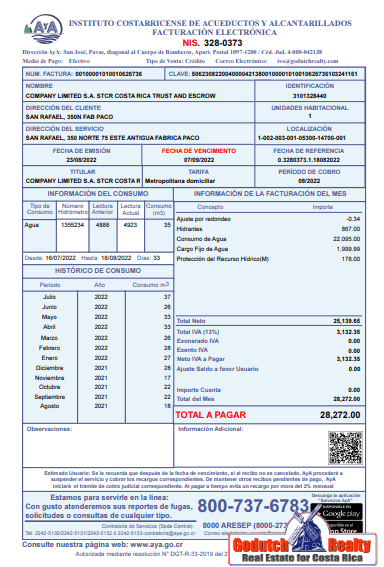 Check your water systems before the purchase of a property
Ensure your home inspector checks all the water systems before purchasing a property. The inspector should also look for leaking faucets, bathtubs, and other places that can have leaks. Suicide showers, as shown below, often leak. If you don't have a home inspector, ask your GoDutch agent to recommend one.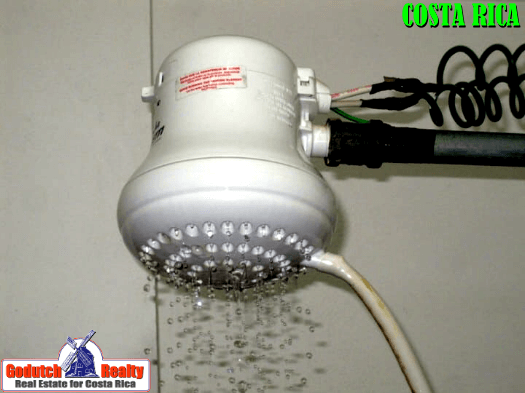 Buying land?
Before you buy land, ask the seller to supply a water letter from the water company. This letter is a statement that you will be able to connect to the water company. This water letter is a requirement to apply for building permits.
Attorney Rick Philps wrote an excellent article about water supply availability.
Ask your GoDutch real estate agent to help you connect your water bill or tell you how to transfer the existing water bill to your own name if you'd like to do so. 
Images used in this blog: Image by katemangostar on Freepik