Estimated Reading Time: 2 Minutes
Unfortunately, the English Language Theatre in Costa Rica does not exist, since 2022, anymore. But, I'm going to leave this blog online, so when they revive this great theater group, I'll make the adjustments. If you enjoy going to the theater, and willing to check out a play in the Spanish language, check for plays now. Otherwise, there are several other interesting things to do in San Jose.
I saw an ad today for the new play by the Little Theater Group that will be running every weekend during the month of February.
But since today is the 25th of February, it's too late to catch any anyway. For information on the English Language Theatre, call XXXXXXX or reserve online.
The group also has its own Facebook page, of course!
Nonetheless, this does give me the opportunity to tell you about The Little Theatre Group and what they do for those who love to get a little culture.
Over the years, I have had many clients and friends participate as actors or any other job in many plays, and I have enjoyed some of their plays tremendously.
They make the cultural life of those who miss going to an English-spoken play of those who live in Costa Rica a lot easier.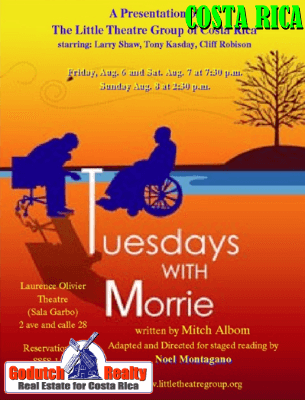 Founded by
The Little Theatre Group, the only English Language Theatre in Costa Rica, was founded in 1949 by Bert Williams. It is also the oldest continuously running English-language theatre in Central and South America. The group puts on a minimum of four productions a year.
Donations
The group regularly donates to charity, sponsors school drama festivals, trains new directors, and takes productions on the road to the more remote areas of the country.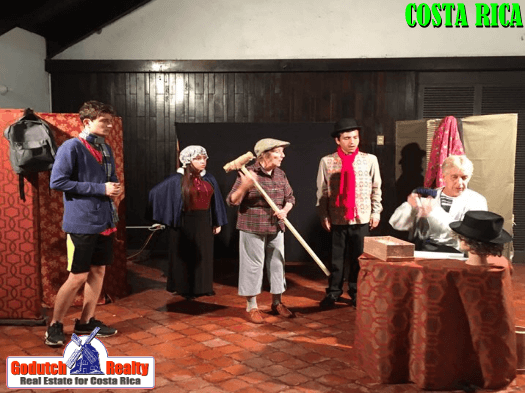 Up Next
Learn all about what's coming soon on their website.
Did you like this information about the English Language Theatre? Then check with us before you buy a property in the Central Valley.