Estimated Reading Time: 6 Minutes
What and what not to pack when you move to Costa Rica? Probably half the stuff you plan to pack you do not need. But there are other things that you don't see the need to bring but you might kick yourself in the head later.
The title of this blog should probably have been "Honey, did you forget to pack my dill pickles?" You probably know where I'm going… You could pack half a supermarket when you move to Costa Rica, plus the hardware store. It's easier to just pack than figure out what NOT to pack.
When we moved here in 1980, we brought our bicycles (yes, I'm Dutch). The Netherlands is all flat, so we all had a regular bike. Mountain bikes didn't exist in those days. Do you know how often I used my bike? Yes, once…
It's important to understand that you'll be paying import tax on anything you bring, new or used. Do you want to pay import taxes on stuff that you will throw away as soon as you arrive? Talk to your moving company before you start packing; I recommend you talk to Charles Zeller of Ship to Costa Rica before you make the wrong decisions.
Before you start shopping for a home, find out if your agent assists in this. All GoDutch agents go the extra mile, so with our company, you can count on that free service.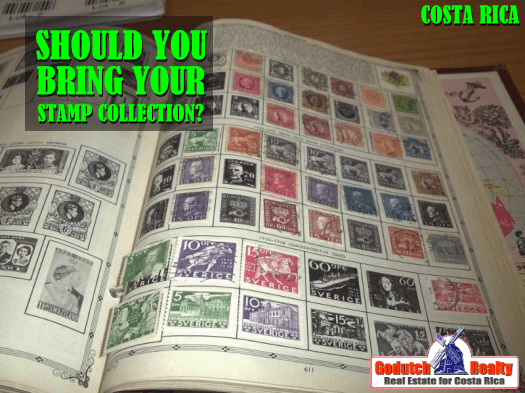 MacGyver
Do you remember the TV series MacGyver?
Well, in Costa Rica, they call everything that is fixed or repaired by improvisation a MacGyver. Your first year of living in paradise will be a year of MacGyvers. You can leave that garage full of stuff you might need one day or not behind. It is expensive to pay a moving company to move all that stuff you might or might not need, while you probably can buy similar products here.
You will be surprised how much of the stuff you think you need that you don't. But if you really have that need, you can always go shopping once you have arrived here and gotten installed.
AND, it is so exciting trying to find new ways to make things function. So, let's see if we can figure out what you should bring and what NOT to pack!
Furniture
Are you tired of your old furniture? Then there are two things you can do:
Shop for new furniture in your hometown and ask the store to pack it in not original factory packaging. Mark it as "used furniture" in your bill of lading to keep import tax down.
Shop for new furniture once you arrive in Costa Rica
To be able to see if it's worth it, what's available in our beautiful country, and what the cost of the furniture is here, go to Google Maps and look for furniture stores in the city where you're going to live. Escazu has the most high-end furniture stores, but you'll find handmade hardwood furniture in Sarchi, too.
Pots, Pans & Kitchenware
Glassware, kitchenware, pots and pans, cutlery, and other such items are expensive in Costa Rica. So if what you have is in good shape, bring it. If not, ask you're real estate agent where to shop for kitchenware.
Rice 'n Beans & Veggies
There are probably many things that you might not be able to find here. Pinto beans, turkey filling, tater tots, twinkies, jerky, etc. After living here for over 40 years, I like Dutch snacks you cannot get here. I still don't eat rice and beans or Gallo Pinto, as it is called here. And I think culantro (cilantro) is repugnant; Ticos serve it in almost everything. Of course, if you invite me for dinner and serve rice and beans, I'll eat them. But you might never see me again!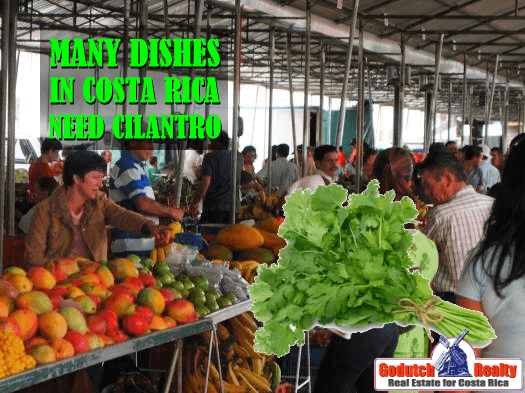 You can buy loads of vegetables and fruits at the local farmers' market and most of the stuff you were used to back home. Or buy it for more money in a supermarket. Try to buy products with a label in Spanish on them, so it won't cost you an arm and a leg. Try guaro instead of whiskey next time, or eat a locally made tamal for Christmas for once. It will keep your cost of living much lower than buying all that gringo food. By shopping for local products, you will keep your cost of living down and adjusting to your new home country is good and honest work.
20 boxes of beef jerky?
I once met a man who brought his entire stamp collection with him. In no time, the glue on the back of each stamp was messed up with the humidity we have here. People ask me how they can bring their gun collection with them. I saw one client unpack 20 boxes of beef jerky when their container arrived. And I have one friend from Texas who cannot live without his chewing tobacco.
Spices
I owned a spice factory here for many years before I landed in real estate. I can assure you that there are very few spices you won't be able to find here. My wife Dany, the best and most lovely Tica on earth, has learned to cook all the weird Dutch recipes imaginable and an Indonesian rice table. When we travel to the Netherlands, she buys enough spices to feed an army. Of course, she also cooks honest and delicious Tico food, like patacones, barbudos, chancletas, picadillo de papaya verde, and picadillo de platano. I guess that's one of the reasons I left my first wife…but back to the story.
What I am trying to say is that I didn't bring a container load of Dutch and Indonesian stuff with me when I moved here.
Cravings
We all have our crazy needs and cravings. You will be surprised how many crazy articles are readily available in the shops and supermarkets here. Before you start packing all kinds of stuff into your 40″ container, you need to know that you possibly will have to pay taxes on that stuff when your container gets to customs. Ask on Facebook, and you'll receive hundreds of recommendations, opinions, stupid answers, and ugly ones. There is so much information online now; just Google what you want, just like I did when looking for "Quilting Costa Rica."
The adventure of your life
It is amazing what people think they cannot live without. Some are ready to start the adventure of their life and worry about their quilting materials.
Have you now figured out what to pack and what NOT to pack? Help yourself and spend some time thinking about it.