Estimated Reading Time: 5 Minutes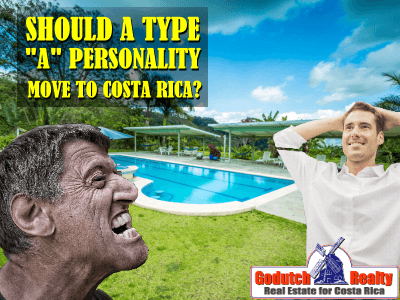 Are you a type-A personality or a type B personality? A move to Costa Rica is not for everyone. Maybe it is not for you?
Moving to any other country is not for everyone, and certainly a Type A personality is one of those.
It takes a lot of hard work to adjust, to learn a language, and it's even harder when you don't want to.
A person's personality can dictate who will succeed in making Costa Rica their home and those who won't. Most of the time, I can tell if they will make it or not after the first or second email.
A good sample of an email sent by Julia from New York that I found in my mailbox on January 1st (a holiday) at around 11 a.m. This email was sent by Julia on New Year's Eve at 7 p.m. (also a holiday):
"I'm planning to move to Costa Rica in the next five years and need to make a decision soon. Send options for a house with a view asap".
Consecutive emails at 9 p.m., 11 p.m., and that same morning at 7 a.m. and 9 a.m. all said
"I have not heard from you yet; please reply to my emails."
The Type A personality
"On Wikipedia, the personality theory describes a Type A individual as ambitious, rigidly organized, highly status-conscious, sensitive, truthful, impatient, always try to help others, take on more than they can handle, want other people to get to the point, proactive, and obsessed with time management. People with Type A personalities are often high-achieving "workaholics" who multi-task, push themselves with deadlines, and hate both delays and ambivalence."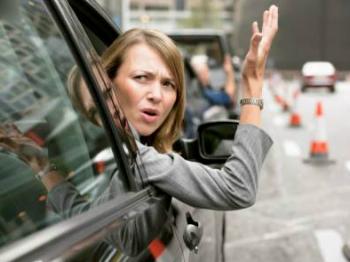 I can find six characteristics in a Type A personality that doesn't match the Costa Rican culture and way of life:
1.    Rigidly organized
2.    Impatience
3.    Want other people to get to the point
4.    Obsessed with time management
5.    Deadlines
6.    Hate delays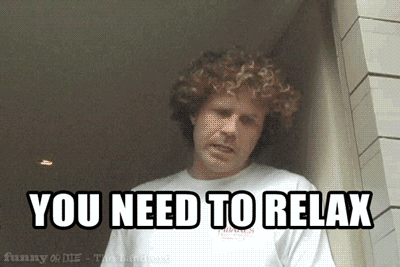 How to save yourself from a disappointment
I have written a few blogs about impatience and Tico Time. Those blogs will give you a good idea of what I am talking about. Unfortunately, if you want a whole nation to adjust to your behavior pattern, you are in for a big disappointment.
You should do yourself and us a favor by looking for a short-term furnished rental and pay by the month. In all my years of working in Costa Rica real estate, I have had a few Type A personalities succeed in adjusting to living in Costa Rica. It really didn't matter how hard they worked to make it a success (and so did I).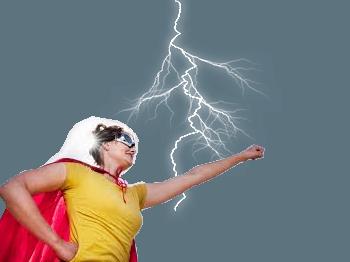 The Type B personality
In my experience, people who have a Type B personality will do VERY well after moving to Costa Rica, and they will be "happy in paradise."
"Wikipedia says that people with a Type B personality by definition generally live at a lower stress level and typically work steadily, enjoying achievement but not becoming stressed when they do not achieve. When faced with competition, they do not mind losing and either enjoy the game or back down. They may be creative and enjoy exploring ideas and concepts. They are often reflective, thinking about the outer and inner worlds."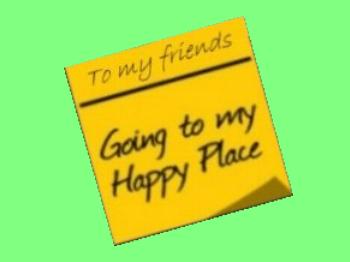 Your solution
If you are a Type B personality and plan to move to Costa Rica, contact any of the GoDutch Realty agents now.
Without getting personal, if you are a Type A personality, I beg you to contact any of our competitors.
---
If you like this blog, subscribe to my newsletter by clicking the banner below.

I DO want to remind our readers that we appreciate any referrals you can send us. Also, remember GoDutch Realty when talking about your home in Costa Rica to friends and family. We appreciate it.