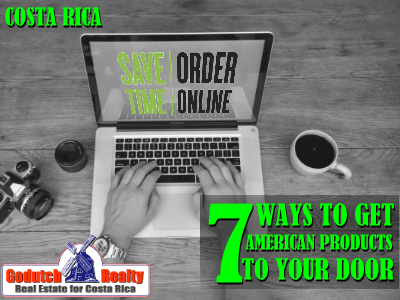 Some expats do miss access to American products once they've moved to Costa Rica.
Expats who live in the beach areas often find a drive into the valley not worth the hassle. Shopping around for days to NOT find the American products you're looking for doesn't make sense.
Others ask around on Facebook groups, such as North Americans Living in Costa Rica for the articles they need. But by the time you get to the store, the product is sold out.
Shopping online is the top way to do this!
So now you've bought your favorite American products but you need to find how to get them to your door.
Here are seven ways you can have anything delivered without having to fly back and forth every time you have a craving for something.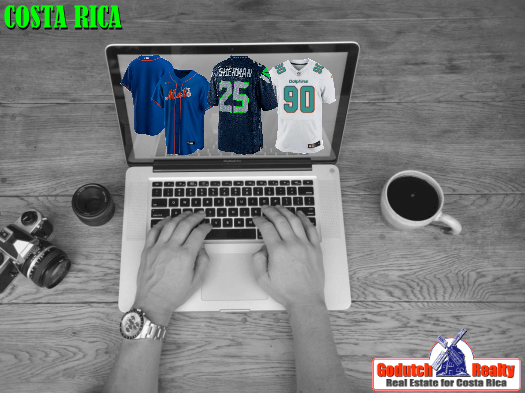 Ask Family to Send Things
This one is the most tried and valid option and works for anyone with a helpful family in the USA.  You can just order online whatever you want. You only need a US shipping address for each product purchase. US purchases often do not charge home deliveries. Once you have a bunch, have your family them box it up and send it by regular or express mail.
Be aware that you will probably have to pay import tax on each of those American products that you're receiving.
In return, as a thank you, it's easy to send this family member flowers or chocolates online.
Look For Companies That Will Ship
You'll be surprised to see how many manufacturers are shipping to Costa Rica!  If you're interested in a particular item or brand, check that brand's website to see if they already offer to ship here.
This step may seem like common sense, but many people get discouraged after the first couple of negative results.
If you're willing to pay for shipping and handling, and the company is able to deal with customs, nothing should stop you.  You can even try contacting the seller to see if they'd make a unique shipment on your behalf.  This option could help you to even get a mattress delivered to your door or your favorite candies in your mailbox.
Consider Getting a Pen pal
Don't think of it as a pen pal like kids of the '80s and '90s used to have, think of it as a goods exchange.  Seek out people who are interested in products from Costa Rica. Or Costa Ricans living in the US and are now missing home. There is a wide range of interesting products like coffee, hot sauce, and Lizano, etc.
As long as you both stick to a budget, you can help each other in your needs.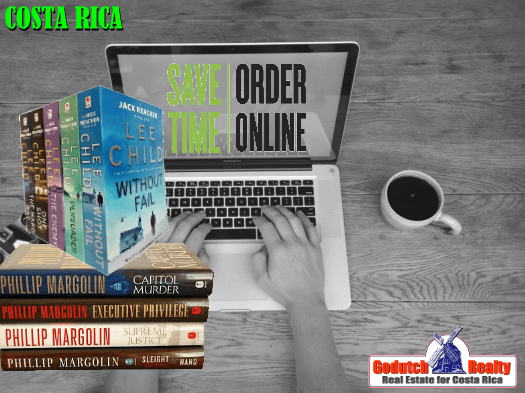 Shipping Services
There are multiple shipping services like ParcelABC online that work as the in-between for consumers abroad.  They are basically a package forwarding service and charge you a fee.
You purchase your American products online and send them to their warehouse. Then you have three different options:
1. They forward your package at your convenience to your Costa Rica address.
2. The company consolidates with other people's packages and you save 70% of the shipping fee.
3. They can store your packages in a safe place and accumulate enough to consolidate your own articles from different suppliers in one box.
Find someone who will visit the USA
Due to the drug trafficking and money laundering problems between Latin American countries and the USA, you'll probably have a hard time getting anyone to bring your packages for you.
Although most expats who travel to the US will come back with full luggage. Nonetheless, fellow expats who know you well might be able to help you out in an emergency.
Amazon
As of 2018, Amazon ships directly to Costa Rica from the United States.  As exciting as this may sound, unfortunately, not everything is offered on the site's Costa Rican section.  Prices are a little higher, and shipping is slower and sometimes more expensive.  Shopping on Amazon may feel like something you'd do while at home – but it does have its drawbacks like anything else.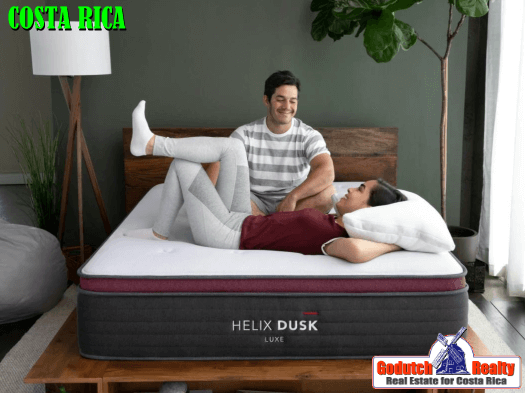 Go Native
If all else fails, look into local options.  Adapt to what's available locally. There are lots of locally made products that might not be the same as American products, but you might like them better.
Revel in these differences, that's why you moved to Costa Rica, didn't you?
While enjoying all these American products, check out our property listings from coast to coast. And when you see something that attracts you, contact us. We'd love to do business with you.
---
If you like this blog, subscribe to my newsletter by clicking the banner below.

I DO want to remind our readers that we appreciate any referrals you can send us. Also, please remember the GoDutch Realty agents when you talk about your home in Costa Rica, we appreciate it.