Estimated Reading Time: 6 Minutes
Before retirement in Costa Rica, you must determine if our country is your best choice. Only by doing your homework, you'll learn which country fits your requirements to retire to. Before you travel, you can visit this site for the Costa Rica safety report.
Once you have decided Costa Rica is your retirement destination, you can tour the country, a flyover, in about 4 weeks.  When you have finished your tour, you'll know which locations fit your requirements. Then you can concentrate on just those or scratch them off your list. Hundreds of retirees before you have done their own due diligence on where to live in Costa Rica before you.
Nonetheless, doing your online due diligence is only the start. I know some people who bought a house in Escazu years ago and still only do the trip from the Airport to Escazu and vice versa. They have not seen any part of our beautiful country, even though they had originally planned to do so. Please don't be one of those; you don't know what you are missing.
The real fun starts when you arrive and rent a car for a couple of weeks. Leave your GPS at home and just get lost. When you hit the ocean, you know you will have to turn around.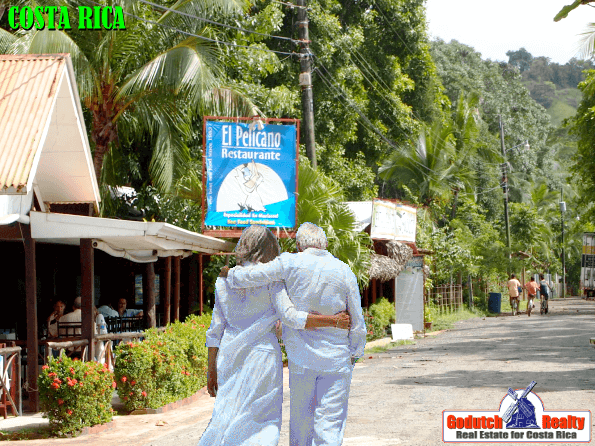 5 Preferences
Let's give you a hand in getting started. First, you want to make a list of your personal requirements. The decision on where to live should be made depending on 5 preferences:
Your lifestyle,
The beach, the city, or a rural area,
The weather you like best,
Your budget,
The services and amenities you want and need now and in the next 10 years.
Don't fall in love – yet
To find out which area of the country can satisfy all five preferences, you must travel the country from coast to coast. You need to feel it, sweat it and taste it.
Don't start looking at homes for sale or for rent like crazy yet. Get to know each area that is an option for you well first. Don't fall in love with anything yet. Just monitor what you see and what you feel. Make a diary or write it all down, with the advantages or disadvantages of each area.
Top 11 places to retire
While reading and investigating the different destinations, you might already have a pretty good idea about some of these towns and cities. I've come up with 11 places you must visit before retirement in Costa Rica.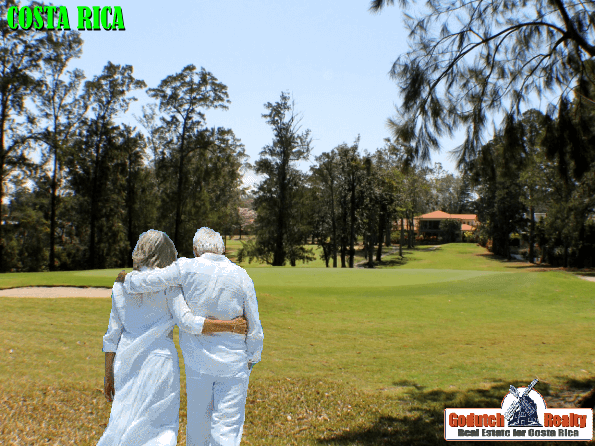 1. Cariari
Ciudad Cariari is the first place you hit when driving from the airport to San Jose. Clean and organized suburbia. A safe and secure neighborhood, with no shacks in sight. There is a good mall, great golf, a nice country club, and even better weather.
2. Escazu
In Escazu, you'll find urban living, a city with shopping malls, culture, wining & dining, and condos. Centrally located, plenty of schools, a country club, a hospital, luxury homes, a cooler climate, and where I live.
3. Santa Ana
Santa Ana is growing like crazy, with good investment, great food, and warm weather. Good shopping, nice communities, golf too, closer to beaches, no pressure from pushy agents if you pick the right one.
4. Atenas
Atenas offers a retirement lifestyle, close to all but away from the city. Best weather in the world, views, views, and more views. Great local food and plenty of socializing.
5. West of Juan Santamaria
Grecia – Naranjo – Sarchi – San Ramon are cities close to each other, mixed with rural living, views & views, and local culture. Tico food galore, lower budget living, choice of many temperatures in a relatively small area, wow nature.
6. The Eastside
The cool side, city environment with mountain views. All you'll ever need for shopping. Spanish is the language mostly used. Good schools. Close to Universities.
7. North Pacific
Playa Tamarindo – Flamingo Beach – Playas del Coco – Hermosa Beach.
Close to the airport – many beaches close to each other – best vacation rentals. Palm trees, beach, deep-sea fishing, surf, sunshine, golf, dry heat, piña coladas, and great food.
8. Northern Nicoya Peninsula
Samara Beach – Playa Nosara – San Juanillo – Playa Garza – Guiones beach
Natural beauty, awesome white sand beaches, shallow waters, beach bums and surfers, tropical rainforest, Isla Chora, laid-back living – good food, lots of yoga.
9. Central Pacific
Jaco beach – Los Sueños – Playa Hermosa – Esterillos – Manuel Antonio.
Only 2 – 4 hours' drive from San Jose. Great amenities, golf, closest to hospitals, 2 marinas. Incredible surf, deep-sea fishing, seafood, American pizza, and fish tacos, crocodiles in Tarcoles.
10. Southern Pacific
Dominical – Uvita – Ojochal. South Pacific paradise, sandy and pebbled beaches, whale tail, national park, sunshine, lots of jungle, live a perpetual vacation. Warmer climate, fancy food, ocean breezes, laid-back beach lifestyle, surfing.
11. Southern Caribbean
Cahuita – Puerto Viejo – Punta Uva.
The Costa Rican Caribbean, Rasta culture, rice 'n beans, Patti, best snorkeling and surf, coconut, white sand beaches and coral, tropical rainforest.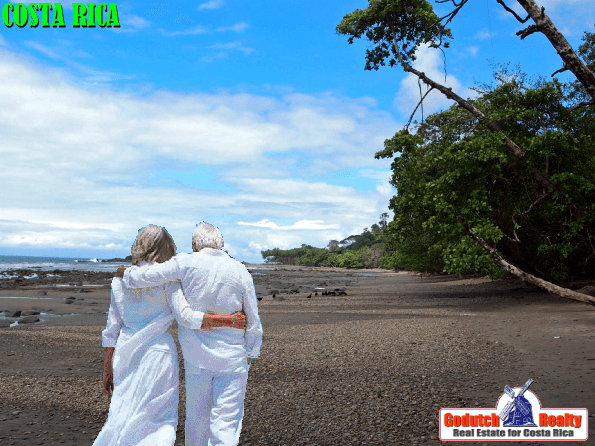 A large circle
With these top 11 places to visit, I made you drive a circle with never more than 5 hours to drive from one place to the other. Of course, that's a 5-hour drive without stopping anywhere. You should probably use 30 days of your valuable time to do your homework. Our real estate network has agents in most locations. There are also plenty of places to stay, no matter what your lifestyle and budget are.
While going from place to place, you must go and see some national parks and volcanoes. At least get a taste of the country before you make the decision of enjoying retirement in Costa Rica or not. Don't worry; you'll be in good and expert hands. Need any help planning your due diligence, contact us now.
Image by Freepik