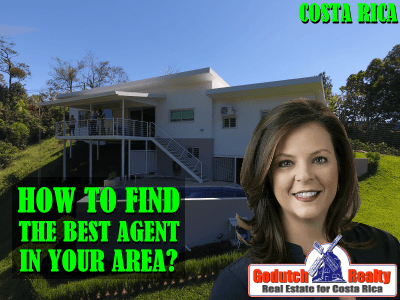 When selling your home in Costa Rica, the most important thing is to find an excellent real estate agent to make the entire process easy and efficient. However, the main question is how to find an excellent real estate agent who is able to promote your home better than others?
The best agent may not necessarily work for a large country-wide company.
However, he or she should have experience and should be knowledgeable about you're the area your home is located in.  The agent should listen to all your needs and know the market in your area. To make this agent-finding process easy, you can follow the tips given below.
Recommendation or referrals
The best real estate agents are successful because have satisfied customers refer them to other clients. When you are thinking of selling your home, it is better to ask your friends, acquaintances or neighbors for reference to an excellent real estate agent. Successful agents strive to make their customers happy and build a strong referral network, an easy and secure way to find an agent with a proven track record and good reputation.
The agent should be known to provide quality service, customer satisfaction, should have experience in your neighborhood and most of all be able to give you feedback of the showings. I know this real estate agent in Woodbridge who is really good at this.
Kim makes sure that after each showing, she gives the seller the information on what the buyer thinks of the house, the price, likes and dislikes, which helps marketing the house tremendously.
Do online survey
You can find an excellent real estate agent by surfing online. Cover yourself by learning about the 5 lies Costa Rica real estate agents might tell you. You can perform a Google search for agents in your area and then review their website and the type of their services.
Do not work with agents who do not show their photo and don't tell you who they are, if they are legal residents and how long they have been selling real estate in the area. Pick only agents who live in your area themselves.
You can make a list of shortlisted agents and then later go and meet them personally. You can also find reviews and testimonials of their previous clients online.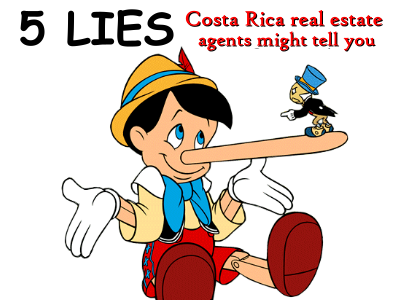 Check out real estate signs
You watch out for real estate signs in your neighborhood, so you know which agents are out there. A good idea is to go to Google and check for real estate advertisements. You can then contact them and ask the agents all the relevant questions. It is important to know that you will not always find an excellent real estate agent on page one. You will need to surf around a bit.
The GoDutch Realty agents, as you probably know, are all area specialists and live in the area that they work. They are all very knowledgeable about everything a buyer of Costa Rica real estate in the Central Valley should need. This is an advantage our agents have over country-wide agents.
If you need any help selling your home in Costa Rica, contact the GoDutch Realty office and they will give you all the necessary information.
Author Bio
Daniel Clark is a freelance writer who enjoys the challenges of useful writing. He likes to write about recipes, restaurant promotion ideas by busdriverperks and food industries. He has done deeper research to intensify his understanding and knowledge of promoting a restaurant business.
---
If you like this blog, subscribe to my newsletter by clicking the banner below.

I DO want to remind our readers that we appreciate any referrals you can send us. Also, when talking about your home in Costa Rica, please remember the GoDutch Realty agents. We appreciate it.