Estimated Reading Time: 8 minutes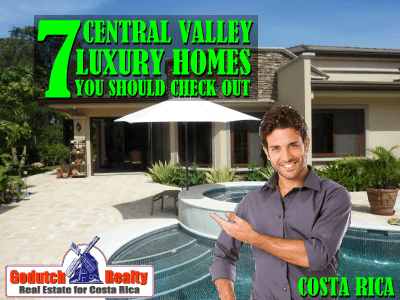 Have you ever wondered what luxury homes in the Central Valley can look like? Depending on your timing, you can find great listings of luxury homes for sale.
Maybe you'd like to hire a buyer's agent or run around with 10 different agents? How does the luxury home market in the Costa Rican Central Valley function? You can learn all that in this article
You might not know that there isn't an MLS where every agent in Costa Rica advertises their listings?
Online you might find the most mouthwatering pictures of beautiful luxury homes in the Central Valley, panoramic views, or images of the golf course. You'll find photos of imposing hallways, palatial kitchens, and plush living rooms.
All the photos you will find are going to be trying to show all the plusses of the home but how do you know the value is really there?
Unless you are a specialist in property values in Costa Rica, you won't know how much you should pay for that home, no matter how much you love it.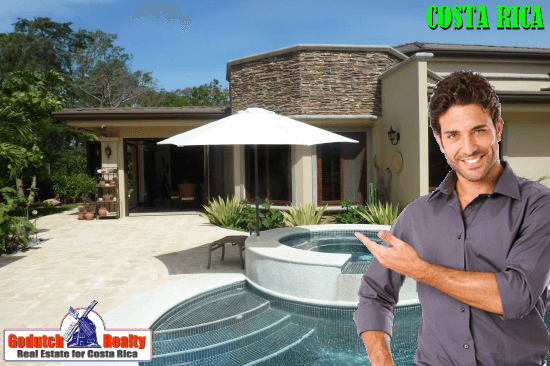 Highest standards
The smartest buyers first find out which agents communicate best. Of course, it's also important to find an agent who understands the needs of an occupied high net worth individual, one who expects the highest standards for their future home,  before they start their shopping spree.
Buyers' agent
For that reason, there is only one option for those who are shopping for Central Valley luxury homes: a buyers' agent. A buyers' agent can represent you, the luxury home buyer and the listing agent can function entirely as the sellers' agent.
Are you shopping for a luxury home in the Central Valley? Looking for a buyers' agent with our company, then just contact us. GoDutch Realty has several agents, all very capable of acting as buyers' agents.
Now that we got that out of the way, let's have a look at what kind of options you can expect to have. The following 7 listings of Central Valley luxury homes are just a small sample of what you can expect to find, as they might not be available by the time you read this article. Some of these homes might have sold when you're reading this blog.
Santa Fe style modern Contemporary 4 Bedroom Luxury Home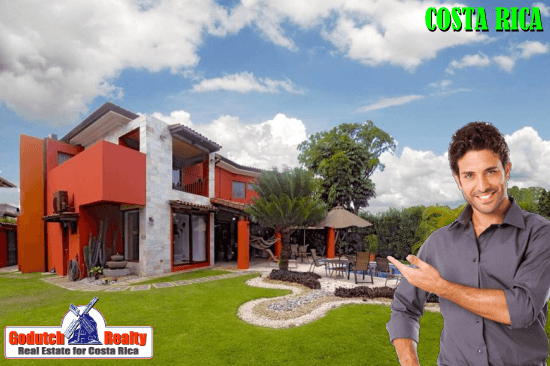 Price reduced from $1,245,000. Located in an upscale gated community in Santa Ana, right on Lindora Boulevard.  All the wining, dining & shopping you could wish for within a few blocks of your luxury home. Only a few blocks from the Parque Valle del Sol golf course.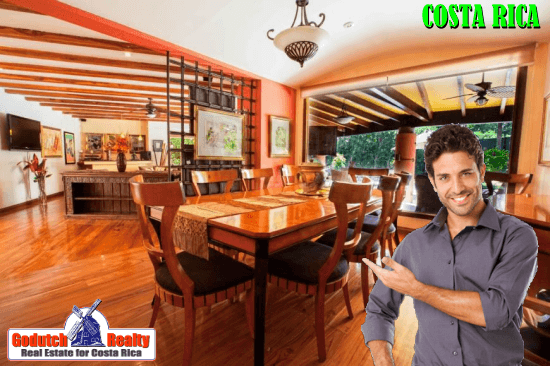 This luxury home offers all kinds of special features.
Location: Santa Ana  Listing ID: 8684
Asking price: $1,095,000
---
Private Hilltop Haven with Breathtaking Valley Views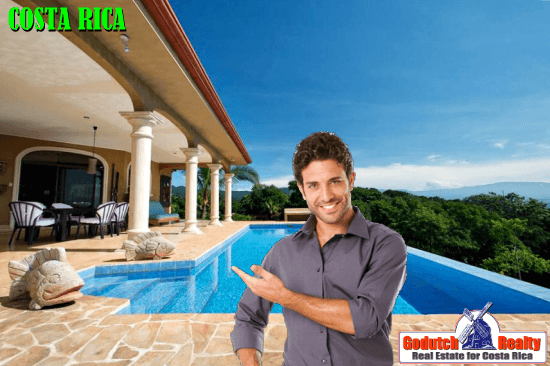 Located in Barrio Mercedes in Atenas on 9.8 acres of very private property. The almost 7,000 sq. ft. elegantly designed home + the guesthouse offer panoramic views of the Central Valley. You need to see the special features of this home, such as a chef's kitchen, and try the fruits from the trees in the garden.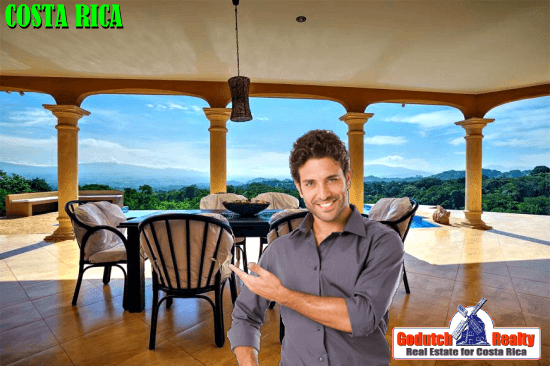 Location: Atenas     Listing ID: 8453
Asking price: $1,250,000
---
Mediterranean dream mansion on scenic view property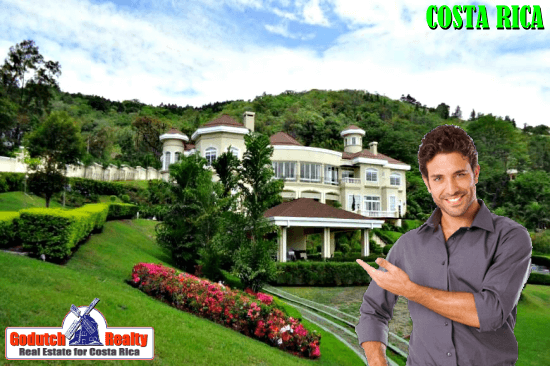 Unique 11,700 m2 property with a 2,000 m2 mansion offers space, privacy, and luxury to indulge yourself, your family, and friends. Minutes from shopping, wining & dining, this 2.89 acre landscaped property offers the most amazing panoramic views of the Central Valley.  One whole floor for your guests.
Location: Escazu   Listing ID: 8914
Asking Price: $5,399,000
---
King of the hill luxury mansion with panoramic valley views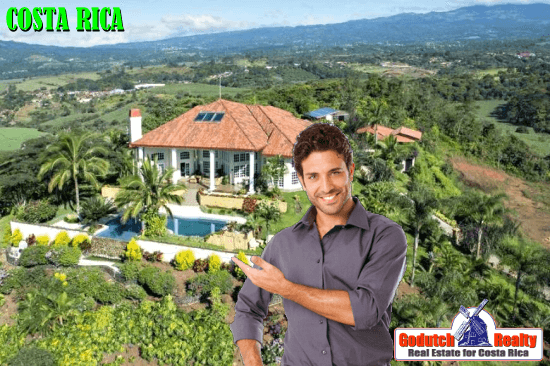 Stunning estate with over 10,000 sq. ft. of the main luxury home, every room offering panoramic views of the Central Valley.   On very private 10.3 acres of hilltop property, besides the mansion, there is also a guesthouse, a pool, a workshop, or studio + a 3-car garage.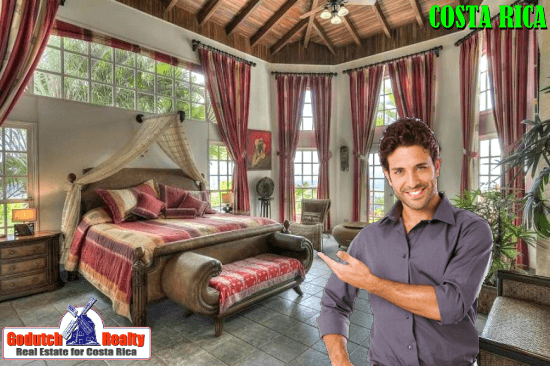 Location: Puente Piedra, Grecia    Listing ID: 8187
Asking price: $2,500,000
---
Tuscan style mansion in Heredia gated community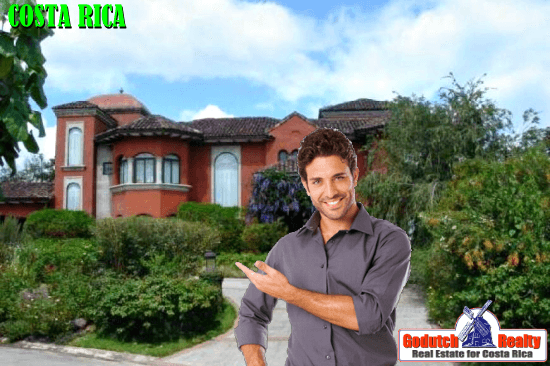 On one acre of manicured gardens, this 900 m2 Tuscan style home is located in a small exclusive gated community in Heredia. Of the opulent architectural style of old Europe but designed for a modern lifestyle, this luxury home offers four ample master suites, two vast terraces, gym a lovely library, and a gourmet kitchen.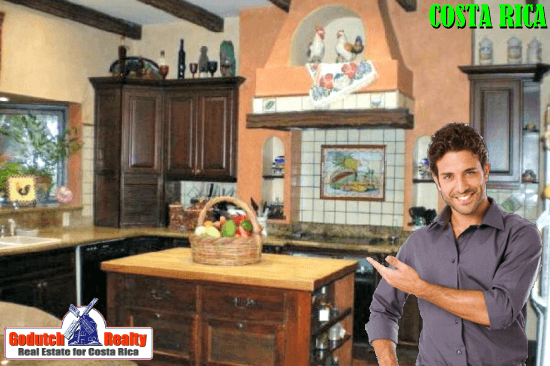 Location: Santo Domingo, Heredia   Listing ID: 3335
Asking price: $1,600,000
---
Spectacular tropical luxury home on the golf course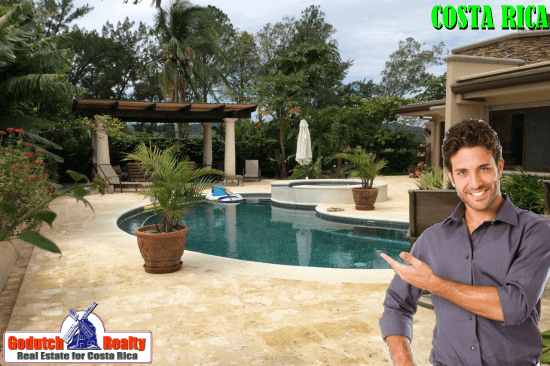 On 0.30 acre lot right on hole # 8, all single-story except the 2 guest bedrooms. Incredible finishes, I promise love at first sight. With lots of unusual extra features, this luxury home offers all privacy and security you are looking for.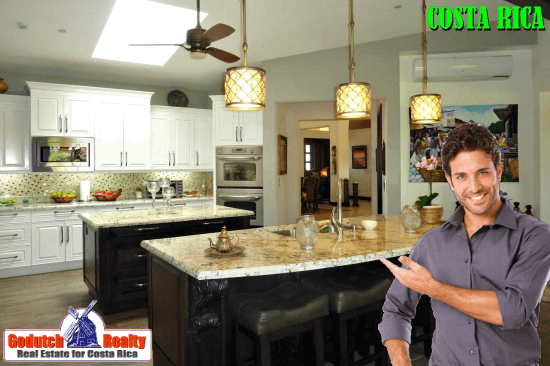 Location: Los Reyes country club, La Guacima de Alajuela    Listing ID: 8956
Asking price: $1,295,000
---
Spanish Colonial Mansion, guesthouse, and gazebo near the country club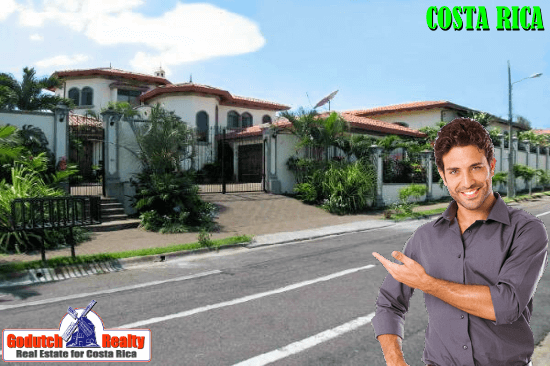 The price was recently reduced from $2M! Beautifully built Spanish colonial mansion on a large lot in the Cariari golf subdivision. This property offers additionally a 2-bedroom guest home and a recreational 1,100 sq. ft. gazebo overlooking the pool with its own swim-to-round bar and cascading water.
Location: Ciudad Cariari    Listing ID: 4758
Asking price: $1,200,000
---
Let's Chat
We'd love to chat with you to find out all about the specifics and assist you in the search for one of the most perfect luxury homes in the Central Valley. Some of the sample homes in this article were taken from the #1 MLS in Costa Rica. We will do all the necessary research for you to see what is available on the market and would love to represent you as your buyers' agent.
If would like to see any of the above Central Valley luxury homes or would like to have more options, contact us.
---
​If you like this blog, subscribe to my newsletter by clicking the banner below.

I DO want to remind our readers that we appreciate any referrals you can send us. Also, please remember the GoDutch Realty agents when you talk about your home in Costa Rica, we appreciate it.