Estimated Reading Time: 10 Minutes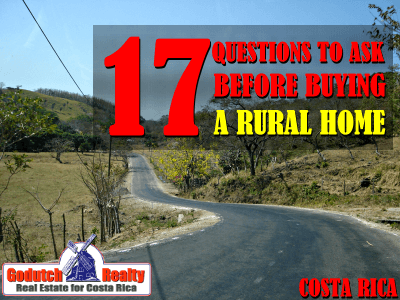 Buying a rural home in Costa Rica sounds like an exciting plan, but is it so easy?
Now, with Covid, some are looking to buy in a rural area. Others even go a step further: off the grid,
Costa Rica has a varied topography. The Central Valley has smooth hills and elevations, which increase towards the mountains that define the valley. Outside the Central Valley, the topography is tremendously varied.
Besides the topography, also the temperatures, humidity, winds, and rainfall vary significantly from one area to another. Let me give you some examples. While apples grow in one place, mangos grow well in a different locations. Some lowlands are great to grow rice, and others are perfect for bananas.
In this article, I'd like to guide you a bit on the different issues. If you are into buying a rural home in a small town, you'd want to buy it in the right area, don't you?
1.       What is the reason?
Is there a particular reason you want to buy a rural home in Costa Rica? Maybe you come from a rural area in your home country, and you would go crazy in a city in Costa Rica. But to be happy in a rural home in Costa Rica, you will need to adapt to the local culture and speak Spanish. Besides, you might not have all those essential amenities you had back home.
2.       Which climate, temperature, and rainfall?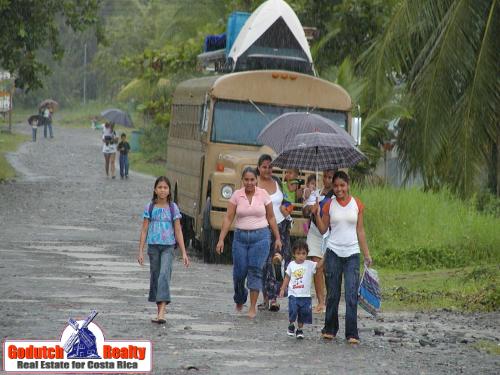 Will you be able to put up with the heat and humidity of the Central and South Pacific? Or would the much dryer heat of the North Pacific beaches be better? Or the much lower temps in the Cartago mountains? What about the Atenas mountains that are much warmer? How much rain do you need?
3.       What size property?
Have you decided to look for just an acre of land or maybe 20 acres or even more than that? The price trend, like everywhere else, is minor for more extensive and also for further out. Also, flat or hilly, good access or lousy access, and views or no views can make a difference.
You also need to be clear about the size of the rural home you'd be looking for. If you're retiring, a 4-bedroom rural home might be too much for you. On the other hand, a 2-bedroom rural home with a 1-bedroom guesthouse and a 1-bedroom worker's home or caretaker's might fit your needs.
4.       Any Gringo standards expected?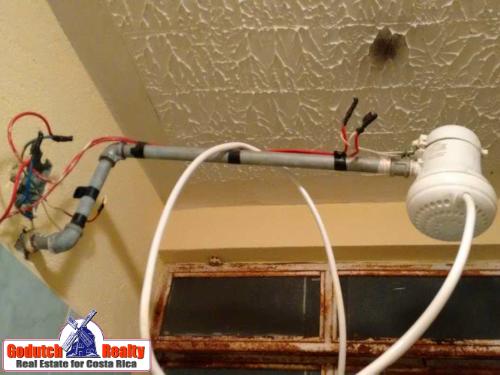 In a rural home in Costa Rica, you might not find many of the features you expect in a North American home. There might not be any hot water throughout, no granite countertops, and even only one bathroom. Most showers in rural areas have either only cold water or a suicide shower to heat the water. Learn more about gringo construction standards here.
5.       Do you want a crop?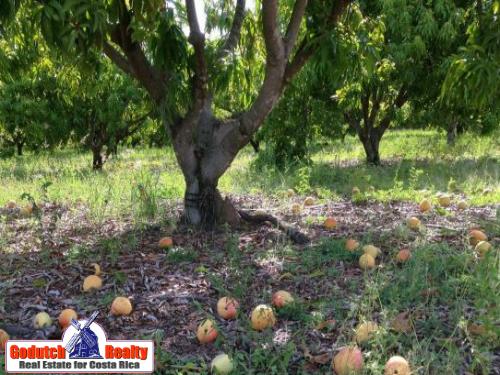 Growing coffee might be a lot of fun, but how much coffee do you need to grow to make it profitable? You don't need much land to grow mangoes, but what are you going to do with the thousands of rotting mangoes on the ground during mango season? Are you going to grow veggies just for your own use or are you planning to sell on the weekly farmer's market?
Like I said in the introduction of this article, research first what grows where. I never forget the man who bought a rural home on 70 acres in San Gerardo de Dota to grow blueberries. When he passed away of cirrhosis, I found over 50 boxes of empty Wild Turkey bourbon bottles in the shed that he built for export. His blueberry project did not only work, it cost him his life. The next buyer grew avocados; they grow very well in San Gerardo de Dota.
6.       Are the utilities connected?

Water
What is the water situation, is there A y A water or an Asada? Is there a water well? Is the well legally registered? Not only do you want to have potable water in your rural home in Costa Rica, but you might also need water to irrigate your crop.
Septic
Only San José and a few other places in Costa Rica are on city sewer. Use a home inspector to check on the existing septic system and the leach field before you buy.
Cable TV & Internet
Is there a cable TV company that services the area? Check also what your Internet options are and what the promised speed is. If you like to download movies or keep up with the stock market, you will need better than average speed.
Of course, there are always reasons to go off the grid. More and more people moving to Costa Rica, due to what's going on in the world, are looking to go off the grid.
7.       Are you looking for privacy?
You don't need a lot of land to have privacy from your neighbors. In fact, there is no need to live in a rural home to be able to block your neighbors from your life.
8.       Do you socialize?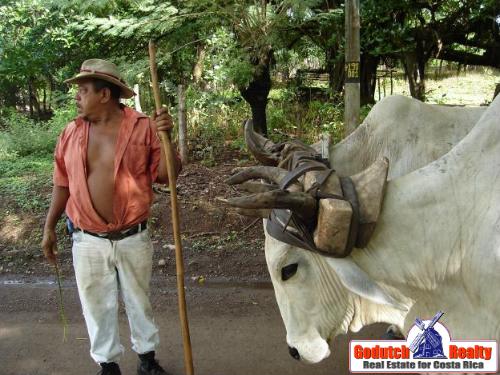 When you are moving to another country, you won't have family visiting often. Making new friends might be very important to you. Check with your realtor if there are any other expats in the area. Do these expats socialize often? Are there any groups you can become a member of?
If there are no expats in the area, you will have to go native. Do you speak any Spanish at all or are you seriously looking into that? Once you commit to buying a rural home, you also must commit to learning Spanish.
9.       Are there any other expats?
For some people, it's nice to be able to socialize with fellow expats. Your realtor will know if there are any other expats in the area. If there is no English spoken realtor in the area, you might not find too many expats. Locals, by the way, are very friendly people, that's what Ticos are known for. You just need to get along with your neighbors, then you don't need any expats.
10.   Do you speak Spanish?
It might come in handy to speak some Spanish. Costa Rica is a Spanish spoken country. If you want to live in a rural home, your neighbors will probably not speak much English.
11.   Do you want hill-side property?
Are views your thing? Valley views, ocean views, city views, or nature views, take your pick, we have it all in Costa Rica. You can find a rural home in Costa Rica with any view you want, but at the same time, you'll need to look at the topography of the property. If you want a lot of flat land, don't go into the mountains. If you want to grow coffee it doesn't matter what topography you have. But if you're looking to buy a rural home and landscape your garden, you will want to be able to walk your property.
Even more important is the danger of flooding. How close are you to a major river? Can the land flood during the rainy season? You want to be sure your rural home in Costa Rica will not disappear with the next landslide, don't you?
12.   How far is shopping?
Looking to shop in a mall, a bathing suit maybe or a nice handbag? Or even something as simple as getting your Kindle repaired might be not as simple as you imagine.
In every rural area of Costa Rica, there are pulperías, which is a mom-and-pop store. But if you're looking for turkey filling in a pulpería, you might run out of luck. Are you willing to go native on food? That means rice, beans, and an egg. Then it doesn't matter how rural you buy.
13.   Food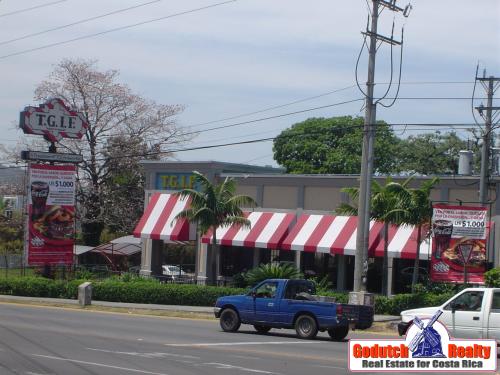 Planning to grab a burger on a Friday night? Or maybe a pizza? You might not like the Tico burger and find the pizza too small. There is no TGIF in towns like San Gerardo de Dota, so you will have to drive all the way to Escazu.
14.   How far is the hospital?
Almost every medium-sized town in Costa Rica has a clinic or Ebais that can give medical assistance. Those are Caja operated. If you have serious health problems, stay near a larger hospital. The quality private hospitals, that accept private insurance, are all in and around San José.
15.   Scared of bugs?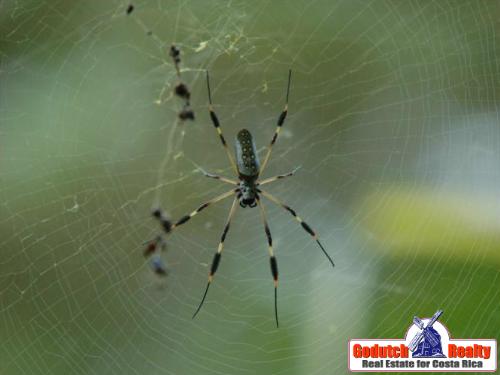 Do spiders scare you if they get in your face? Or stepping on a snake? Rural homes in Costa Rica have all those scary bugs and reptiles; you might not realize that. Cockroaches in Costa Rica can get huge, over 3 inches. A rural home in Costa Rica usually doesn't have screens in windows and doors and bugs are part of daily life.
16.   Location?
Even in rural areas of Costa Rica, it is important to find a good location. You will still want to be close to a grocery store, a doctor, and a dentist. You might want to look for certain entertaining, concerts, or a bowling alley.  But as long as you have good internet access, you can rent a movie or even gamble on onlinegamblingcasino.co.nz or other gambling sites.  Keep in mind, that if you buy a rural home in Costa Rica without the assistance of a realtor, because there are none in that area, you might have trouble selling again. Learn here why you don't want to do that.
17.   How is access?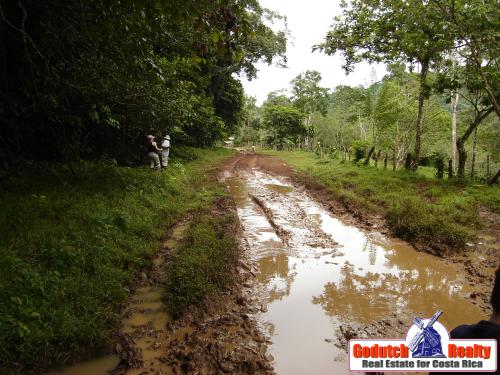 Depending on how rural you'd like to live, you might or might not have a paved road to get to the property. The use of a 4-wheel drive is recommended.
My recommendation
In this article, I have asked more questions than confirmed all the facts for you. To get the answers to each one of these questions, you need to talk to an area expert. And that's exactly how we are organized. GoDutch Realty and its agents are affiliated with the largest MLS in Costa Rica, the American European Real Estate Network.
Contact us now with the details like a good description and details that adjust to your requirements.  Then I'll connect you with the agents that cover an area that matches your requirements.
The grammar of the Spanish version of this blog was checked and corrected by Wagner Freer of Spanish School for Residents and Expats. We strongly recommend this language school as your best choice to learn Spanish, click here to contact them.