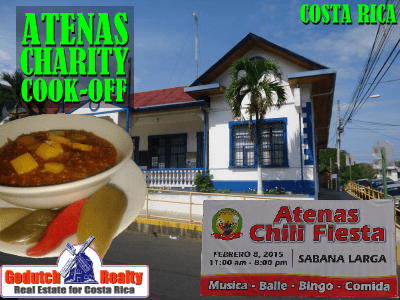 Atenas expats always enjoy the Annual Atenas Charity Chili Cook Off. Are you a great cook? Do you like to eat? Do you have a great Chili recipe that's been in your family for over a century? Are you ready to have some fun?
Even if you don't live in Atenas, you should join the fun. You should get your team organized for the 7th Annual Atenas Charity Chili Cook-Off.
This happening is usually on a Sunday in February, every year. You should probably go on a diet now. You'll have to try, among over 1,000 visitors, the best chili north of the Equator.
The Atenas Charity Chili Cook Off is the happening of the year in a quiet, laid back town. Atenas is located between San Jose and the Central Pacific beaches.
It's is a small town where locals and retirees from all over the world live together and get along well. Atenas expats started doing something back for their community when in 2006 Kay and Tom Costello started the biggest and most entertaining charity event.

Charity in Atenas
Mark your calendar now and invite your friends as this will be the best chili cook-off yet. What is this event all about you might ask?
It is all about children and providing them refuge. Hogar de Vida in Atenas was founded by Tom and Dena Stromstad where they save children from birth to age 10 from poverty conditions, abandoned or come from abusive situations. At any given time, they take care of up to 35 children. You guessed it right; all the proceeds of the Chili Cook-Off will go to Hogar de Vida.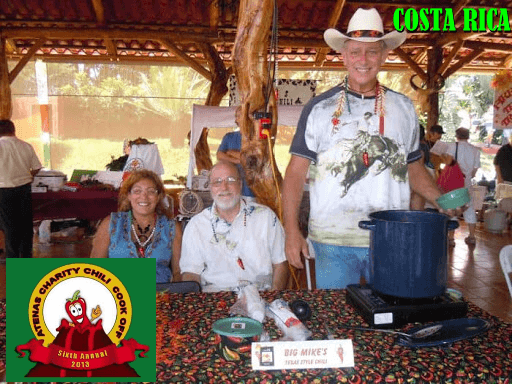 Compete as a team
You can register your team on Facebook. But you have to be quick because this year the organization will allow for only 22 Chili Teams. You will find a lot of competition. The teams are to be judged for the chili, the aroma, color, consistency, taste, and after-taste.
The public will also vote for the "People's Choice Award" as well as a "Showmanship Award". This last award will be given for table decorations, crazy or colorful costumes, skits, or music.
If you are ready to eat yourself silly on chili? Many competitors will give away lots of extra goodies with chili samples such as hot peppers, beans, chopped onions, and grated cheese.
Nonetheless, there will be hamburgers, hot dogs, potato salad, baked beans, delicious desserts, ice cream, and popcorn, for those who don't eat chili for some reason! And for the beer lovers (it's gonna be a hot day!), there will be a Beer Garden too.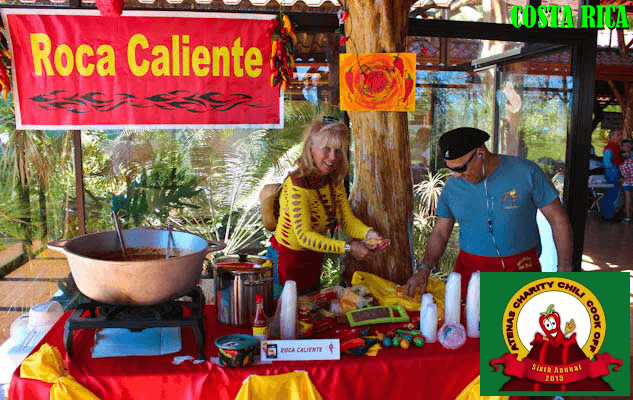 Oh, and if you want to volunteer, they need help!!!
---
If you like this blog, subscribe to my newsletter by clicking the banner below.

I DO want to remind our readers that we appreciate any referrals you can send us. Also, please remember the GoDutch Realty agents when you talk about your home in Costa Rica, we appreciate it.