Estimated Reading Time: 4 Minutes
Any idea who Tica Linda is? You'll probably say "something like a Miss Costa Rica"? You're partially right. She is the queen of the "festejos populares de San Jose", but more about that later. This was the start of the use of the word as a designation used by the general population.
What does it stand for? A Tica Linda, which means "beautiful woman from Costa Rica", is a person who is well known by everyone. But that's not all.
To be able to qualify for Tica Linda, you have to:
• Be recognized by everyone, at every public place you go to
• Remember everyone by name, even if you haven't seen the person in years
• Be invited to every social event
• Have more than 1,000 likes on your Facebook profile
• Be the first one to say "good morning" everywhere you go
• Stop to say hi to someone at least every 2 minutes while walking through a shopping mall
• Get late to every appointment because you have to stop to say hi to everyone you know on the way
• A Tica Linda can be male or female. A Tico Lindo doesn't exist
• When your cell phone rings every 2 minutes and others have a hard time getting your attention.
The queen
In 1975, the commission of the "Festejos Populares de San José", which is the commission of the popular festivities of San José, approved the concept of this beauty queen. The last Tica Linda was elected in 2005.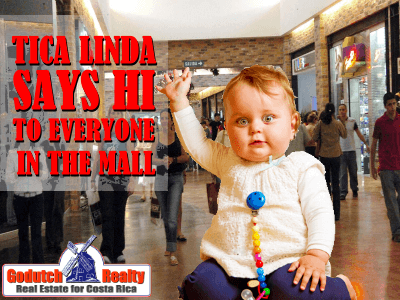 A donkey
There is a donkey in San Joaquin de Flores, Heredia with the name Tica Linda. Everyone knows this donkey because her owner, don Elías, rides her in his 4 x 4 around town. Don Elías has restored his car's interior for his donkey, so she can enjoy the ride with him.
Restaurants
There are several restaurants with that same name. Tica Linda in Sardinal de Guanacaste (close to Playas del Coco) offers typical food. So does Casona Tica Linda in Las Horquetas de Sarapiqui.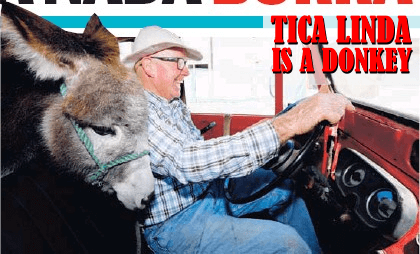 A song
"Que lindas son las Ticas" has a whole different meaning. It's a statement that Ticas are beautiful. Mario Chacón Segura wrote a beautiful song about it, titled "Ticas Lindas". I dedicate this song to my wife Dany (Nina), who is my Tica Linda, muñequita consentida reina de mi corazón:

Now you know when someone calls you Tica Linda in Costa Rica, what they mean by that.
Now, if you want to learn what can happen when you marry a Tica Linda, you'll have to read about these 10 life-changing facts first.
At Godutch Realty, we do not only sell or rent a property. We offer The Ultimate Costa Rica Real Estate Experience, contact us now to enjoy.
Feel free to leave your comments on this blog.