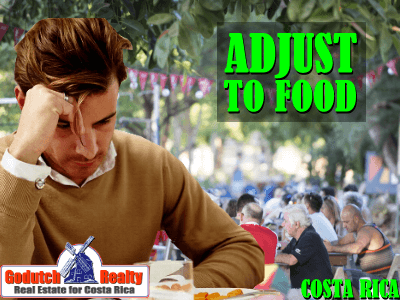 Do you think you will be able to adjust to the food in Costa Rica? Moving to another country is a much bigger step than most think it is. Especially when it's about trying to adjust to the food in Costa Rica.
There is so much information available online. Nonetheless, I find that only a few future expats take the time and make the effort to learn as much as they can about their future home country. And that's the reason for the existence of Ivo's blog.
In the past, in December 2014 to be exact, I wrote a blog about the traditions of your home country. In the article, I said that you will miss when you move to Costa Rica. Food in Costa Rica is not only different than what you are used to. It is also cooked different and they use different spices than you do.
But don't worry, it's not so bad that it should stop you from moving to Costa Rica. And, I'm sure this article will help you adjust to the food in Costa Rica well.
I just came back from a vacation in Europe. There, I got myself a bellyful of all that typical food that I miss from back home but cannot buy in Costa Rica. I am not only talking about Dutch licorice.  It's also about the white Mosel wine from the Cochem – Germany, the caviar from St. Petersburg and the incredible herring for Helsingborg, Sweden. Food that I normally never get a chance to eat, except when I travel.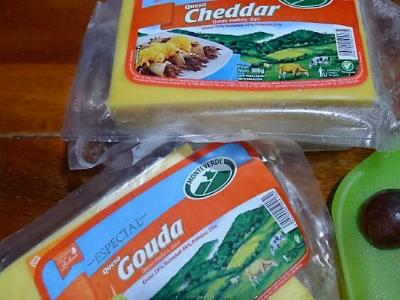 Cheddar cheese
Often, I find expats complain about that they are deprived of certain food they miss so much from back home. Beth, for example, was complaining on a forum that the Cheddar cheese in Costa Rica, made by the Monteverde cheese factory, is not the same as the Cheddar Beth used to eat back home in Ontario.
Cheddar is one of the largest export products in Ontario. The name "cheddar" is not protected by the European Union, though the name "West Country Farmhouse Cheddar" has an EU protected designation of origin, and may only be produced in Somerset, Devon, Dorset, and Cornwall, using milk sourced from those counties but is probably slightly different than the original cheddar cheese from Somerset in the United Kingdom. So yes, cheddar cheese in Monteverde tastes different than the Monteverde cheese from Ontario.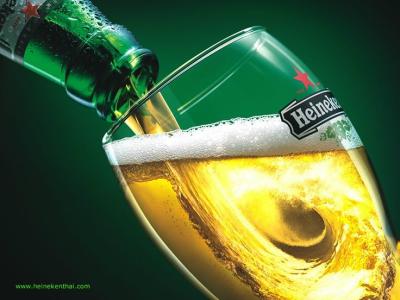 Heineken beer and water
This reminds me of a Dutch master brewer in charge of the Heineken brewery in Costa Rica in the '90s. When Heineken started producing in this beautiful country, he assured me that the Heineken brewed in Costa Rica tastes EXACTLY the same as the Heineken produced in the Netherlands.
In my opinion, water in Costa Rica has a different taste than water in the Netherlands. So unless you use Dutch water to produce the beer in Costa Rica, which I doubt they do, the end product will be different. But what do I know, I'm only a real estate broker in Costa Rica. But that's really not to the point here in this article.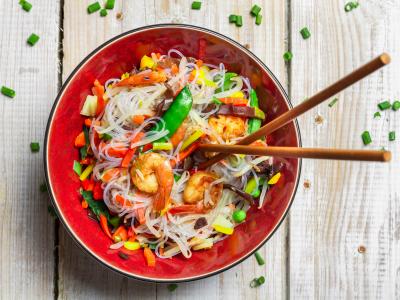 Chinese food
I'm sure we have all eaten Chinese food in different countries. In my opinion (I'm very opinionated as you all know) it tastes different everywhere. I do not like Chinese food in Costa Rica, generally. Although it depends a bit on which restaurant I go to. I have not been to the United Kingdom in 40 years. But I do remember very well that I liked the Chinese food served in restaurants in Great Britain. I do like Chinese food in Holland because I grew up with it.
Taste buds
Even if you purchase certain food products in different countries, they might taste different from one place to another. A smart food producer would first find out what the local population prefers before starting to produce and sell a product. We all have different taste buds and as a food manufacturer, you want to make sure your product is loved by the largest population niche possible. For those interested in learning how taste preferences develop, this article from the European Food International Council explains it very good and I learned a lot.
Spicy food
In the Indonesian kitchen, they use more hot spices than they use in the Thai kitchen for example. Costaricans are not used to very spicy food, although they do use the "chilera" as an important ingredient of their typical food, while Mexicans love their hot sauce so much, it is a very important ingredient in their daily menu.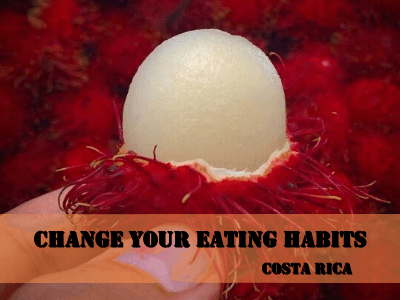 Adjust your taste buds
Once you move to Costa Rica, you will have to adjust your taste buds a bit to be able to adjust to the food. Even if you love to cook and you will be able to purchase most ingredients needed to make your recipes totally perfect, you might not have the possibility to make it exactly right because the Cheddar cheese you buy in Costa Rica is slightly different from the Cheddar cheese you used to purchase back home in Toronto, Ontario.
Taking advantage
For many, the reason for moving to Costa Rica is the change in lifestyle this step offers. So why not change your eating habits a bit, try different food than you've had all your life and take advantage of your travels to visit family to get a bellyful of all that great stuff that you miss so much. I promise that it is the best reason you have to visit family.
If you work at it, I'm sure you'll adjust to the food in Costa Rica real soon. Take advantage of all the different products available and make it an adventure, which is why you are making the move to Costa Rica. And do it in such a way that you will enjoy your customary food even better during your vacations.
We enjoy keeping you up to date with what's going on in Costa Rica. In return, we appreciate your business. Contact us now.
---
If you like this blog, connect with me on Google+ or subscribe to my newsletter by clicking the banner below.

I DO want to remind our readers that we appreciate any referrals you can send us. Also, when talking about your home in Costa Rica, please remember the GoDutch Realty agents. We appreciate it.