Most area rugs in Costa Rica have a problem with the humidity. Stop worrying about the area rugs in your house. You can now stop putting those beautiful area rugs away when you have guests coming in with wet feet.
Traditional fabric rugs with fiber don't hold up well in the tropical weather. And imagine how much area rugs in a beach house suffer. With all that sand!
Your worries are over: Laurels Originals – incredible hand painted area rugs and more.
This blog is not paid advertising. I have known Laurel forever! And the other day, a good friend from Fort Lauderdale invited some friends that I hadn't seen for a long time for my birthday. Not only did we have great and unique food at Eclectica (Thank you, Joanna!).
Laurel, who I hadn't seen in many years, brought a few samples of her hand painted area rugs. Awesome! So I decided to do a blog. Who doesn't want an area rug like that in his/her house? I do!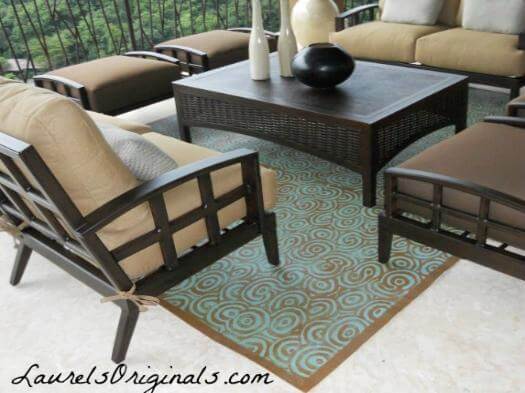 So, the less I say here, the more time you can spend at these incredible images. Check them out and buy!
Oh, and subscribe to Laurel's newsletter, I did. And it's fun. Just go to her website and I promise that you'll fall in love right away.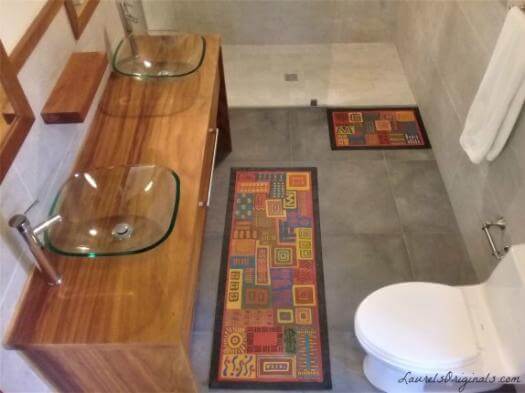 Soooo original
Afraid to walk into your neighbor's home see the same hand painted area rug you just bought? Then you should buy Laurel Originals, one of its kind: original.
Laurels Originals are custom made area rugs made in Costa Rica. Incredibly, it doesn't stop there. She designs and makes the most incredible hand painted area rugs, runner rugs, wall hangings and placemats and more!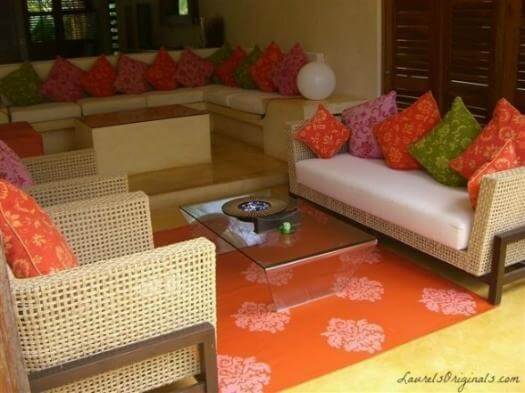 Business
Do you have a business that needs a magic touch? Laurels Originals can assist. Laurel has clients all over Costa Rica. No matter if you want area rugs for your personal office of for a 300-room hotel with high traffic. Laurel can do it.
The best part is that she can do any design you want. Check it out, your options are infinite.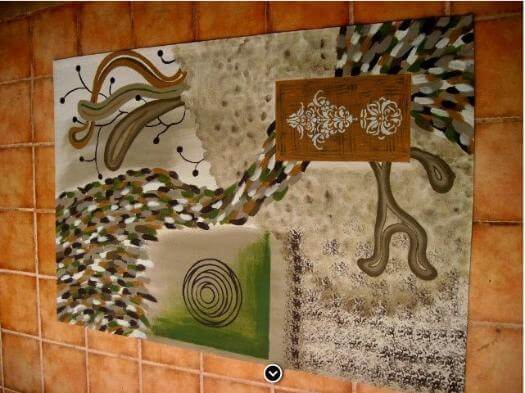 So make sure you contact Laurel either on her own website or have a look at Etsy Store.
You don't have a house to put those awesome rugs in? Shame on you! Contact us now and we can assist.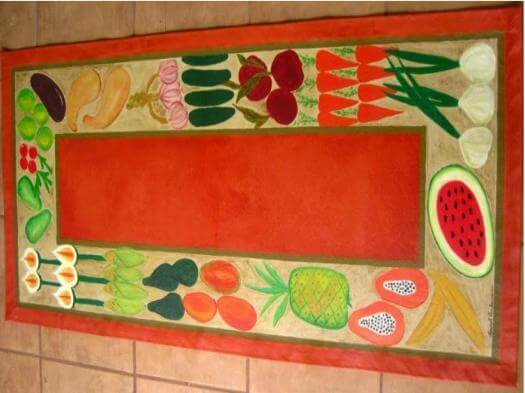 The grammar of the Spanish version of this blog was checked and corrected by Wagner Freer of Spanish School for Residents and Expats. We strongly recommend this language school as your best choice to learn Spanish, click here to contact them. 

---
If you like this blog, subscribe to my newsletter by clicking the banner below.

I DO want to remind our readers that we appreciate any referrals you can send us. Also, when talking about your home in Costa Rica, please remember the GoDutch Realty agents. We appreciate it.