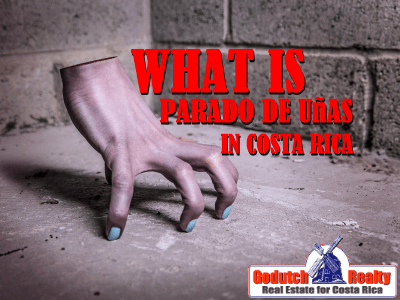 If you really want to go native when living in Costa Rica, you should learn the typical Tico slang or Tiquismo that is used by the locals. In other blogs, I have told you about Chunches, Upe, and some others. Today's turn is for "estar parado de uñas".
What is parado de uñas in Costa Rica? The expression "parado de uñas" literally translates into "standing on nails", which is why I used the image of the nails as the first image in this article.
Parado de uñas really doesn't translate well and I even had to call in the professional help of Christopher Howard, to assist me with the English translation. Christopher is a BA in Latin Studies and speaks Spanish like a Pachuco. I will explain what "pachuco" is in another blog, or you can buy his Oficial Guide to Costa Rican Spanish here.
Ticos and Ticas have a Latin mindset. Latin people have a different character, they are hot blooded. Because of that, they usually react differently than we do, most of the time quite unsuspected. Much different than Caucasians, Orientals or African Americans are.
Latin people take simple matters quite serious and can take a long time before they forget what was said. Especially if what was said hurt their feelings, they can get upset and stay upset for quite some time. THAT is when they say they're parado de uñas. The feminine version is "parada de uñas".
Locals have gotten mad at me in the past because of something that I said. My wife has had to explain to them that the Dutch have a weird sense of humor and that I didn't mean it the way it sounded.
Another definition
Another meaning for parado de uñas would be to say that your nerves are on edge or that you are at the end of your nerves.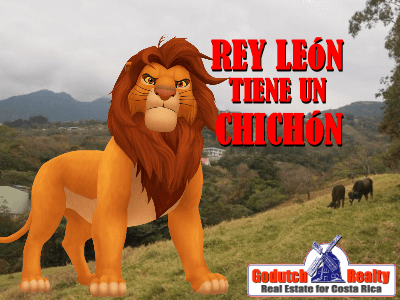 In short, the right translation for estar parado de uñas is: to be upset, to be mad or to have the nerves on edge.
Similar words
Other similar words, with different levels of anger and decency:
•    Estar enojado (a)
•    Estar de chicha
•    Tener un chichón
•    Estar cabreado (a)
•    Estar enfadado (a)
•    Andar encabronado (a)
•    Estar chiva (a)
•    Estar como los diablos
•    Andar de pocas pulgas
•    Estar de malas pulgas
•    Estar harto (a)
•    Tirar el tapón
•    Estar hasta la coronilla
•    Estar que se lleva puta
•    Tener cólera
•    Estar enputado (a)
As you can see, Ticos and Ticas have many ways to say they are parado de uñas. If you plan to use those same words in another Spanish spoken country, you might find they mean something totally different. Or they might not even exist.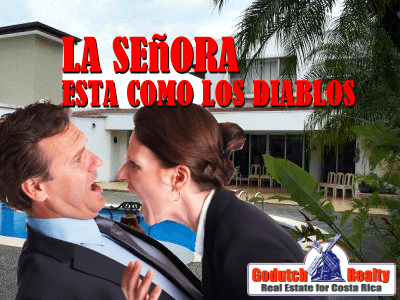 As usual, I thank Alf Giebler for some help with his book A lo Tico.
My recommendation
As soon as you have a local parado de uñas, do something about it. Especially if it's your wife or husband. You don't want to live with a Tica or Tico for more than one day in that state of mind.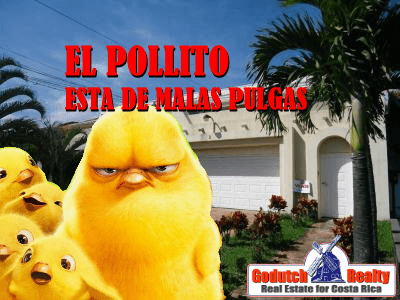 Are you ready to purchase property in Costa Rica? Contact us now.
---
If you like this blog, subscribe to my newsletter by clicking the banner below.

I DO want to remind our readers that we appreciate any referrals you can send us. Also, when talking about your home in Costa Rica, please remember the GoDutch Realty agents. We appreciate it.