Estimated Reading Time: 5 Minutes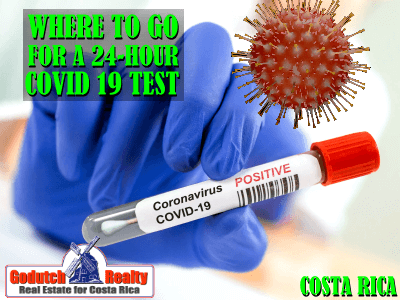 We receive questions about a 24-hour Covid 19 Test from clients every day. Visitors from the U.S. are not confident about flying to Costa Rica so because they don't know where to get the test before flying back into the United States.
At GoDutch Realty, we do all we can to offer you a safe and easy life during and after covid. We also have great options of rural hideaways where to stay safe.
Update 2/28/2021: Over 100 locations offer the antigen test for travelers now.
The U.S. Centers for Disease Control and Prevention (CDC) Director has signed an order Health Alert – Department of State – Bureau of Consular Affairs (January 15, 2021)     | U.S. Embassy in Costa Rica requiring all airline passengers traveling to the United States, including U.S. citizens and Lawful Permanent Residents (LPRs), to provide proof of a negative COVID-19 viral test or recovery from COVID-1.
Effective January 26, all airline passengers to the United States ages two years and older must provide either a negative COVID-19 viral test taken within three calendar days of travel or provide a positive test result and documentation from a licensed health care provider or public health official of having recovered from COVID-19 in the 90 days preceding travel.  Passengers must also attest, under penalty of law, to have received a negative qualifying test result or to recovery from COVID-19 and medical clearance to travel.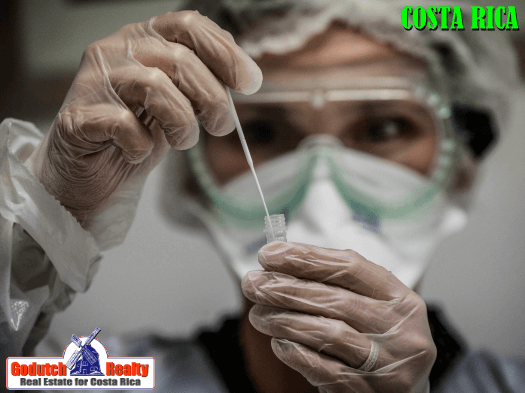 Information Request
All hospitals will request the following information from you when you take the test:
Passport
Date of Birth
Full names
Occupation
Address
Cell phone number
Email address
Where to Go
A clever and most affordable way to get your 24-hour Covid 19 Test is to go to one of three following Hospitals:
Clinica Biblica
The Clinica Biblica is a private hospital with two locations. One is downtown San Jose and the other one is in Santa Ana, use Waze to find each location. Their phone number for an appointment (don't just go) is 2522-1000. When you make the appointment, they will tell you where to go.
You do have the choice of getting an Auto-Covid test from your car, or in the lab. When making the appointment they will tell you where to go.
The 24-hour Covid 19 Test in Spanish is Covid PCR. The cost of the test is 55,120 colones and 38,584 for those over 65 years old.
If you get tested in Santa Ana, the test goes to the San Jose lab. Therefore, count on a 24-hour delivery, and not the next day as they might promise. Don't forget to call first for an appointment.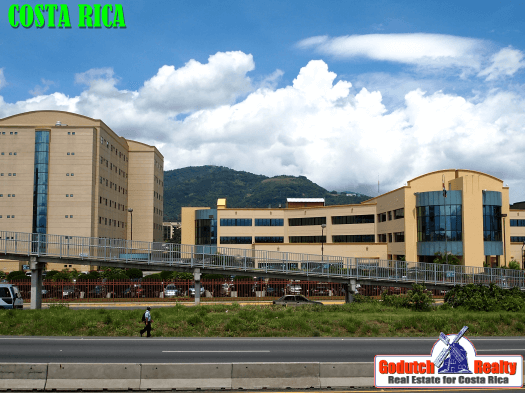 CIMA hospital
The CIMA, a private hospital, is located in Escazu, just off Route 27. Use Waze to find the Cima hospital. You don't require an appointment, but you can call them at 2208-1000 if wanted.
The cost of the 24-hour Covid 19 Test (PCR) is $89 and the result will be delivered in 24 hours.
Metropolitano Hospital
The Metropolitano hospital has several locations all over the country. If you are leaving from the Juan Santamaria international airport, the Santa Ana – Lindora location is the closest. Use Waze to find the Santa Ana hospital Metropolitano address.
You can call for an appointment at 2521-9595 or just present yourself at the hospital.
The cost of the 24-hour Covid 19 Test (PCR) is 53,000 colones if you pay with a credit card and 55,120 colones if you pay cash. If you're over 65 years old, and you have legal residency, you'll receive a 10% discount. If you have a Medismart medical discount plan the cost is 42,400 colones with a credit card and 44,100 cash.
They say the test will be delivered between 24 and 48 hours, but make sure have enough time before you travel.
This information about the 24-hour Covid 19 Test is meant for our clients who need onward travel but can change at any time. Please make sure you check with your embassy for any changes.
---
If you like this blog, subscribe to my newsletter by clicking the banner below.

I DO want to remind our readers that we appreciate any referrals you can send us. Also, remember GoDutch Realty when talking about your home in Costa Rica to friends and family. We appreciate it.