Estimated Reading Time: 6 Minutes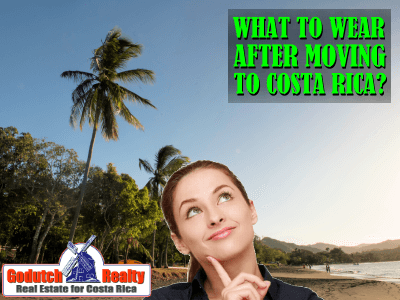 Do you have any idea of what to wear after moving to Costa Rica? I have just moved to Costa Rica.
I came from a place where during the summer, it can be 110 degrees Fahrenheit during the day and windy and 55 degrees F. at night. So, I was influenced by the weather I was used to. So I was a bit faulty thinking about what clothing I should pack into our container before our move.
To date, during our stay (February to September) I have not worn a jacket, or sweater, I haven't even rolled down the sleeves of a shirt during the daytime. On one recent night, I admit, I did roll down my long sleeves.
My admission to being cold is rare. But even my wife, notorious for being cold in the summer, doesn't wear sweaters or pullovers here very often. And certainly not during the day.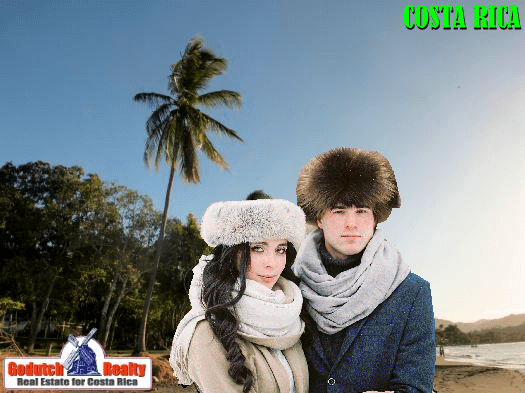 The Wrong Clothing
Apparently, we made a mistake when asking ourselves what to wear after moving to Costa Rica. We have a container full of "wrong" clothing headed this way from the States. Our dilemma is: what to do with it when it arrives. Maybe, one of the many seamstresses here will be able to alter some of it to better accommodate the climate of the Central Valley.
Getting custom clothes made in Costa Rica can be a real bargain. You provide the fabric and measurements and/or samples.  You'll generally get back a finely crafted garment for pennies of what similar labor would cost anywhere in North America.
Umbrella
The inhabited elevation in this country ranges from sea level to 6,000 feet or higher. So, it is not to say that if you decide to visit or even live at the higher elevations, you won't need warmer clothing  When it's raining, it's not a cold rain, it's just bloody wet. If you don't know what to wear after you move to Costa Rica, an umbrella is the only outer covering probably required.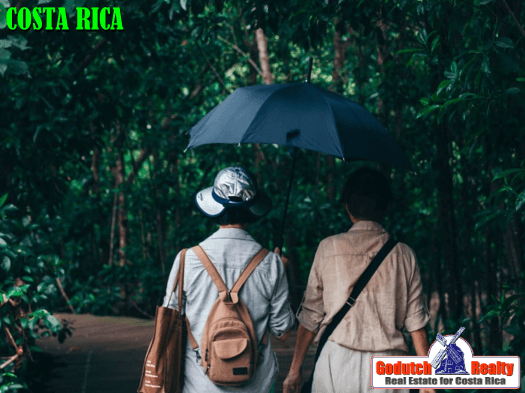 I'm including umbrellas as part of my clothing category. Because Costa Rica gets an average of 77 inches of rain a year. Umbrellas are required at certain times of the day during the green season. Keep, at least, one at the house and one in your car. And take one with you in the green season when you are on foot.
Fog
Homes located on the higher hillsides and mountains near valleys and canyons get some early morning and evening fog. It's not really cold, just a bit damp and warmer clothing might come in handy. Certainly, nothing at all resembling your typical North American winter garb. In those instances, a sweater is what to wear.
Permanent Press
Finding new "Permanent Press" clothing in Costa Rica is expensive. Probably close to double or more of what you would pay for the same item in the US. Many, if not most, international clothiers' brands are available in one or more stores. Again, they will be double or more in the shops here.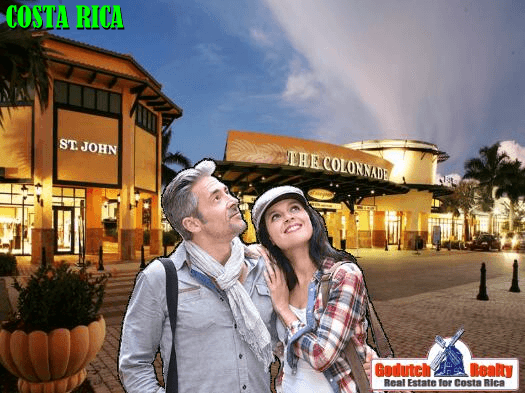 Shopping Abroad
The wife and I haven't gone totally native yet. We are still rather attached to our favorite name brand and private label clothes we got in the States. Being retired, we are on a budget. Many folks shop on their international travels. They take their shopping lists and an empty suitcase or two with them. When they visit friends and relatives, they load up on hard-to-find or expensive items. It's a bit of an art form and I'll dedicate another blog to what I call "distance shopping."
Ropa Americana
However, there is a thriving industry of supplying second-hand shops with garments imported from North America. There are shops, with "Ropa Americana". These stores are in almost every community, and they specialize in recycled used clothes. Costa Rica is very much a "buyer beware" country.
Just be on your toes when shopping. It's sometimes it is hard to tell if what is being offered for sale is new, a factory second, or used threads.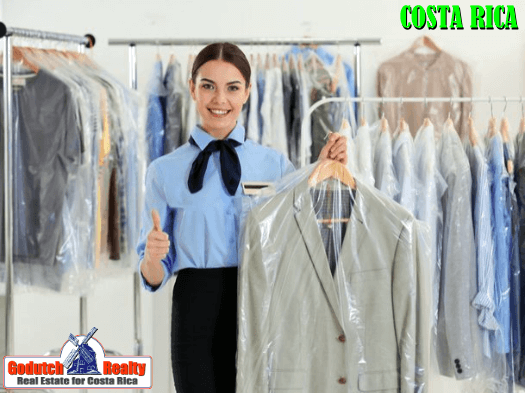 Dry Cleaning
Dry cleaners are a rarity here. And I've never seen or heard of a Laundromat anywhere in Costa Rica. Bringing or buying clothes that require dry cleaning? Then there are a few places where you can have these services provided. They may even pick up and deliver.
Housekeeper
Wondering what to wear if your clothes are all wrinkled? Finding someone to only launder and iron your clothes is spotty and, especially for new arrivals. In any case, you are best off to get a reference from a friend. On the other hand, if you have the facilities in your residence, your housekeeper is likely to wash and iron your clothes as a part of her cleaning services.
The Author
The author of this blog, Ticonuevo, is a US expat who moved to Costa Rica. Ticonuevo and his wife used the services of GoDutch Realty to purchase a property in Costa Rica. In his blogs, Ticonuevo describes his own experiences of taking the step of moving to Costa Rica and getting a new life started.
---
If you like this blog, subscribe to my newsletter by clicking the banner below.

I DO want to remind our readers that we appreciate any referrals you can send us. Also, please remember the GoDutch Realty agents when you talk about your home in Costa Rica, we appreciate it.