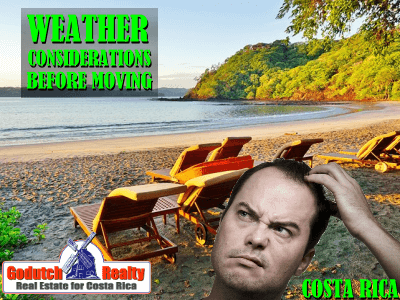 Before you pick where to live in Costa Rica, you need to have some weather considerations. If you decide on the wrong location, it's possible you end up hating it, which might oblige you to move elsewhere. Or return where you came from!
November-April is the high season—or the dry season or tourist season. Ticos call it more-accurately the high season. That's because of the higher prices at tourist destinations. The "high" relates to high occupancy at hotels, resorts, and B & B's.
May-October has historically been considered the "green season" or rainy season here in Costa Rica.
However, the weather worldwide is changing. We had rain on the day we arrived at the end of February. That was unheard of we were told.
We've had rain in March and a significant amount in April. Add to that the fact that Costa Rica suffered a drought in 2012.  The water supply should be part of your weather considerations. The drought was severe enough that several communities ran out of water and have it trucked in.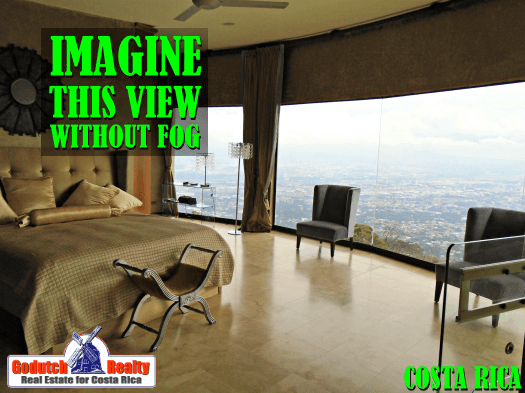 Microclimates
Weather with relation to rain, the temperatures, and humidity within Costa Rica can vary widely. There is a huge difference between the different part of the country because there are various microclimates:
Higher parts of the Central Valley,
Lower parts of the Central Valley
Arid areas in the inland North Pacific,
Humid and wet beautiful Central Pacific
Very humid Caribbean coast.
Rainfall
Historically, Costa Rica averages about 196 centimeters (77 inches) of rain per year. Most of it falls between 30-90 minutes each afternoon during the green season. Except for about three weeks in October, when it rains pretty hard all day. How global warming will affect the norm, is open for discussion.
Even coffee growers need to have weather considerations before they start growing. We got a glimpse of climate change here in Costa Rica when one of the major coffee growers moved one of its plantations up the mountain. The higher temperatures at its current altitude were affecting bean quality.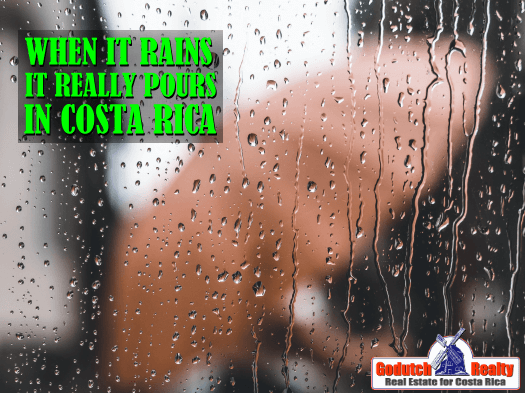 Higher is cooler
In the search for a property, you need to have weather considerations. I was surprised to see listed homes for sale located on upper vistas of the north side of the Central Valley sporting fireplaces. The San Jose airport is situated at 3,000 feet elevation.
We looked at some property listings at 5,000 feet and higher. Depending on location, and microclimate zone, temperatures can drop noticeably and annual rainfall can rise. Some microclimate zones experience fog in addition to more rainfall, cooler temps and less humidity. As a result, you really don't want to build a house in a foggy area, right? For a couple of Left Coasters, humidity is a tough adjustment and figures into where we'll eventually settle. All of you East Coast types, are probably laughing under your breath thinking, "what a pair of lightweights."
Over a beer in a bar with two expats living near a northern hillside Central Valley community, my wife and I were told that one chap's wife was asking for a space heater. The man said, "if I have to buy heat for my house, we're going to move to a warmer spot down the hill."
The Author
The author of this blog, Ticonuevo, is a US expat who moved to Costa Rica. He and his wife used the services of GoDutch Realty to purchase a property in Costa Rica. In his blogs, Ticonuevo describes his own experiences of taking the step of moving to Costa Rica and getting a new life started.
---
If you like this blog, subscribe to my newsletter by clicking the banner below.

I DO want to remind our readers that we appreciate any referrals you can send us. Also, please remember the GoDutch Realty agents when you talk about your home in Costa Rica, we appreciate it.